Monthly Archives: March 2013
Australia is now up-2-date ;)
…with a glass of Champaign, lazy Koalas along the Great Ocean Road, Melbourne in rain and finally entering Tasmania… FREEZING!
We said good-bye to Cara, Toff and Trip and left Port Willunga following the shady turning roads direction south. Late afternoon we found a nice little camp spot at the beach. Our "neighbors" Brian and Holly (and their dogs Trapper and Eva) welcomed us warmly immediately and after we pitched up the tent we were sitting around their table drinking a cold beer. As it was a really hot day we decided to spend the sunset on Brian's little boat… fishing and drinking Champaign. Holly had her luxury day and bought a couple of bottles which needed to be emptied… We had a lot of fun even though we did not catch one fish that evening! When it turned dark we continued chatting and drinking and Brian put some big steaks of venison which he just shot a couple of days ago on the barbie and it was just melting on your tongue – YUMMY!!! In a moment we decided the next morning to stay another day and we left for fishing with the boat of Brian once again. And this time Kerstin caught a 45cm Whiting which we enjoyed in the evening.
The next morning we woke up with a real chilly wind. The weather changed and for us it was time to leave… Around noon we entered the next state: Victoria; later we finally reached the Great Ocean Road, a twisting road following the coast line up and down the cliffs. The next night we spent in the bush at Cape Otway up the hill looking down to the ocean. After having a closer look at the high trees we saw all the Koalas hanging lazy in the branches around, eating or sleeping. We spent a while observing them. The rest of the day we just enjoyed the ride along the Great Ocean Road and having several stops in-between. We had a contact in Inverleigh which is about 100km before Melbourne where we were invited to stay. We arrived quite late in the evening and Keith was welcoming us warmly. He and his wife Christine are just starting to build a new house on a property a few hundred meters further up the road. They plan to open a nursery there and we went over to have a closer look. Keith and Christine explained all the details and we had a walk around. After that they prepared a big delicious mushroom omelet and a gigantic fruit ice crème cup and we had really interesting chats. Unfortunately we had to leave pretty early the next morning but we hope we will see them again on the way back from Tasmania!
In Geelong we had to change our rear tire. And just when we finished it started to rain. The last 70 km on the highway to Melbourne we had a few stops when the rain turned to heavy. We had time. At the harbor we were waiting to enter the ferry covered by a palm tree to escape a bit the gusty wind and rain. More and more old motorcycles arrived. About a hundred will gather together to ride around in Tasmania. That made our waiting time in the rain at least more interesting ;-) The night on the ferry, 11 hours, was ok but we both did not sleep a lot.
When we arrived in Devonport early morning we looked at a clear sky full of stars – but it was FREEZING cold! Our first destination in Tasmania was not far from Devonport; a Permaculture Farm where a friend of us is living and working since 7 month. Oscar is Italian and we met him the first time in Darwin when we entered Australia. The farm is not even 100km west located and we decided to make a little inland detour loop on the way. The sun was rising up and the landscape looked promising; green hills, forests, real mountains in the background, scenic villages and a nice winding road. The only issue was it did not turn much warmer… even not with the rising sun. And we were driving continuously uphill. When we came close to the Cradle Mountain we checked the altitude: 986m! WOW!!! It is a looooong time ago that we have been in this kind of altitude. And just together with us the cold front arrived. Suddenly it turned dark and it started to rain. Brrrrrrrrrrrrrrrrrrrrrrrrrrrrrrrrrrrrr. Most of our warm clothes were still stored somewhere at the bottom of our panniers. We could escape the rain pretty fast driving back towards the coast but we were completely frozen. We had to stop several times trying to warm up our finger which we hardly could feel anymore. We knew Tasmania will be cool but we never expected such a high drop of temperature.
When we arrived on the farm Oscar prepared a big hot pot of coffee for us and after a hot shower we were alive again ;-) The Permaculture farm is a learning pool where many people from all over the world are coming together: there were a couple of more Italians (Marco as well which we met in Darwin some time ago!), a guy from Japan; a couple from Chile and today Oscar is picking up his Chinese girlfriend. We stayed longer than planned… we were happy to meet some friends again, it was interesting to see what they do and then the weather forecast said heavy rain with thunderstorms. We built down our tent as long as it still was dry and moved in one of the free caravans and spent most of the day insight "our" kitchen. Sitting in front of the warm oven, baking bread, making cider, reading, talking… Hopefully tomorrow it looks better and we can start to explore more of Tasmania! Sascha just came back from making heaps of Cider and said that he listened in the radio that there are severe weather warnings which includes flooding, gale and DO NOT DRIVE IF YOU DON'T HAVE TO.. So we will see when we leave this cozy place ;)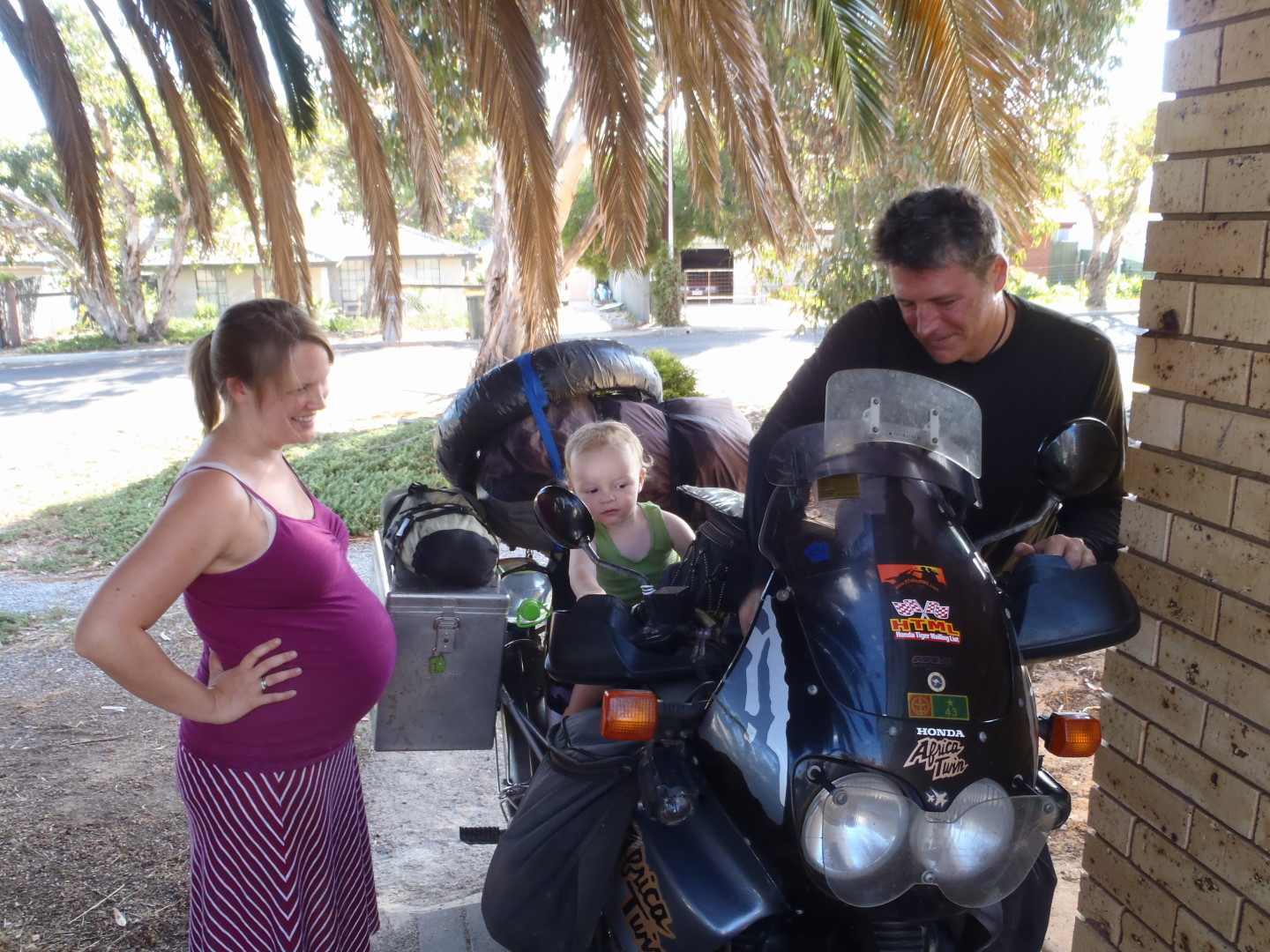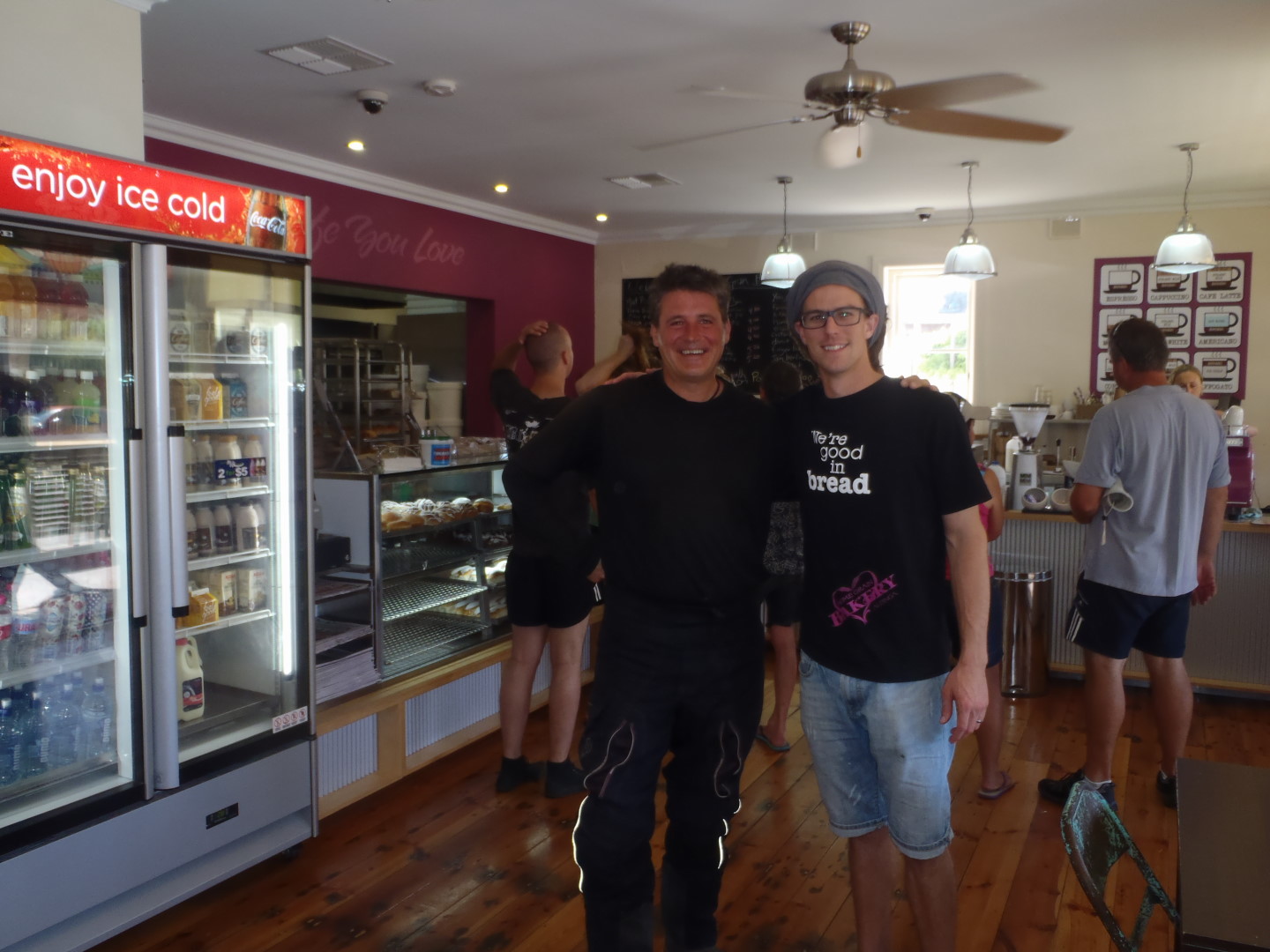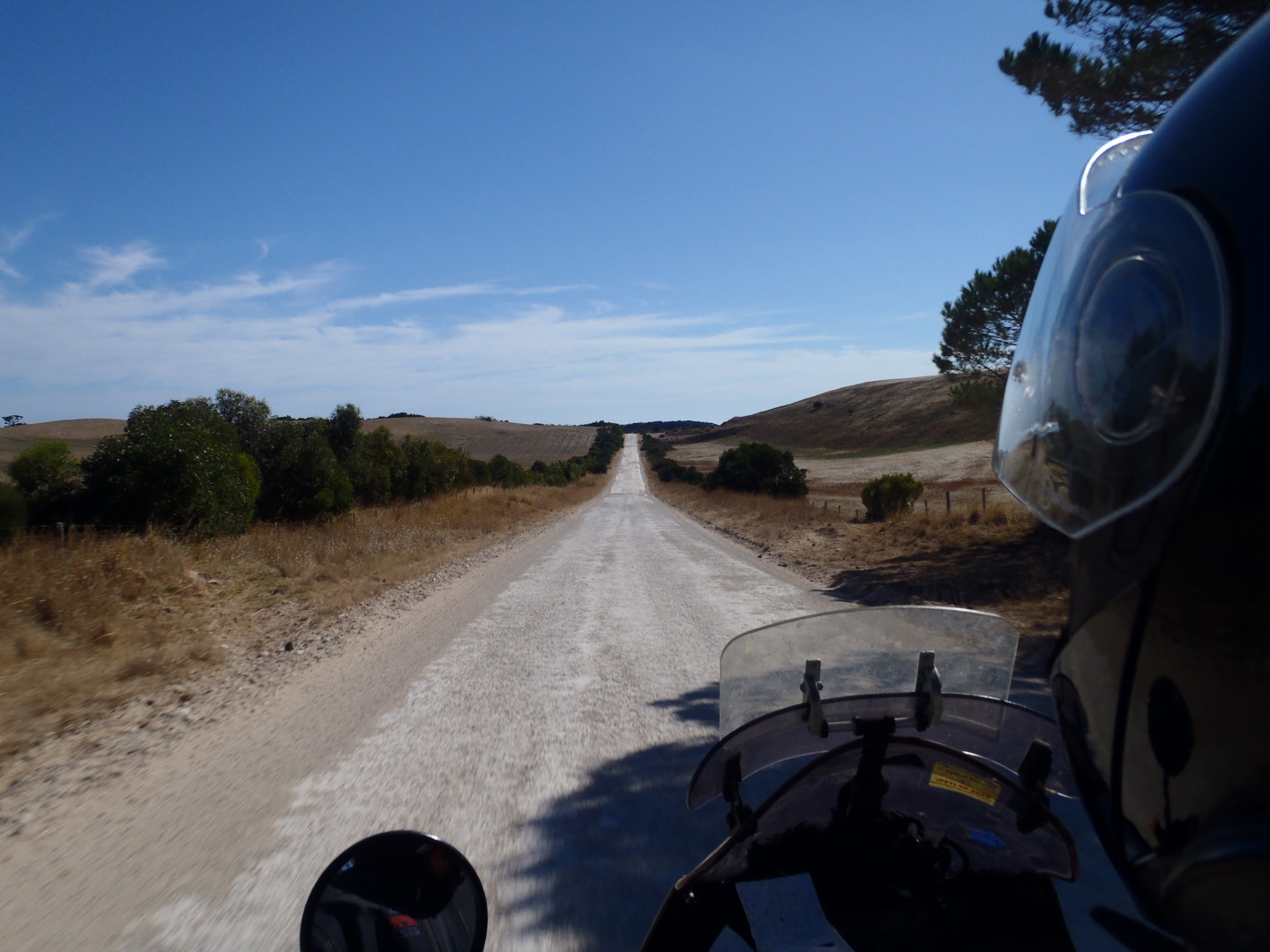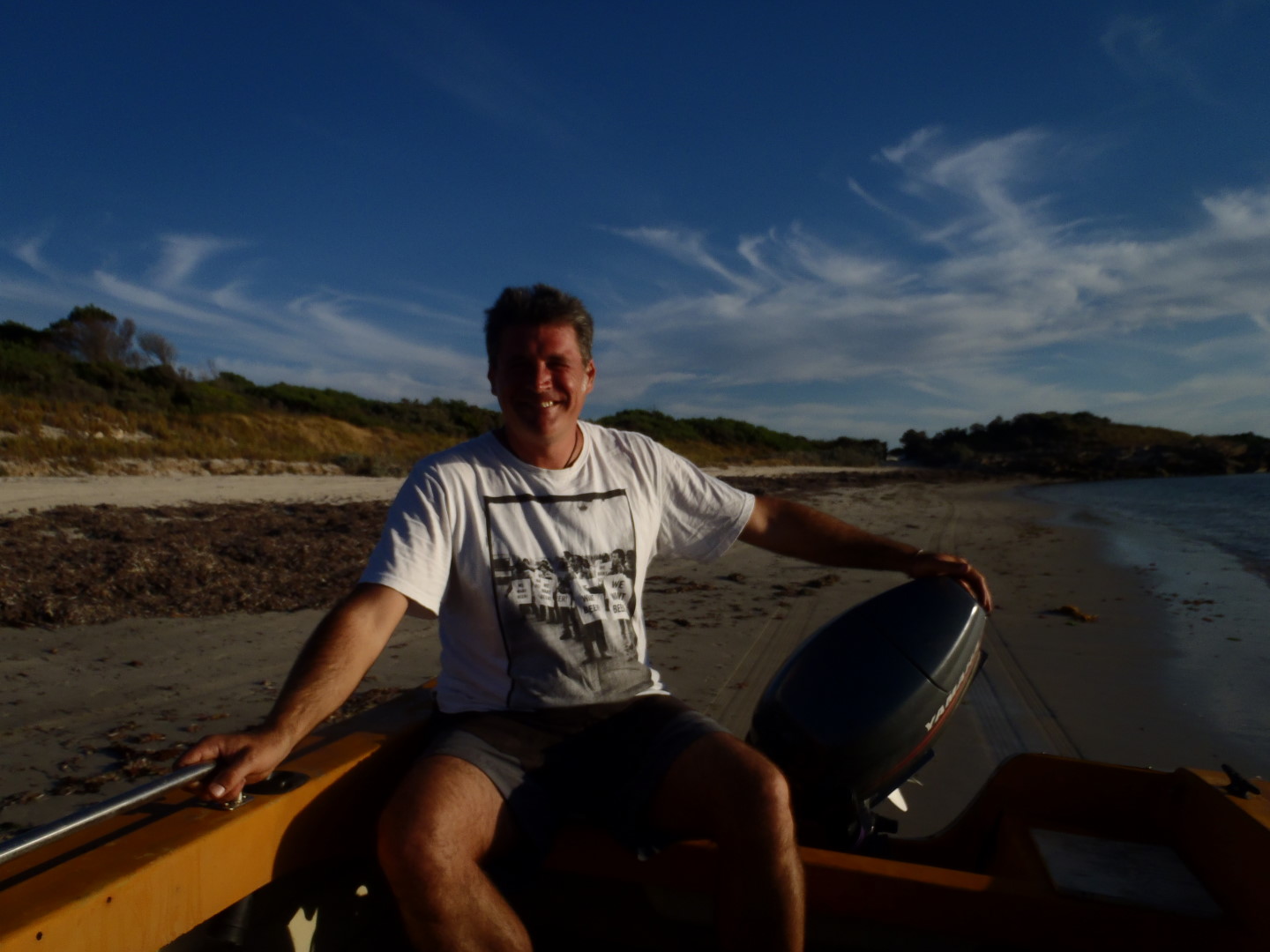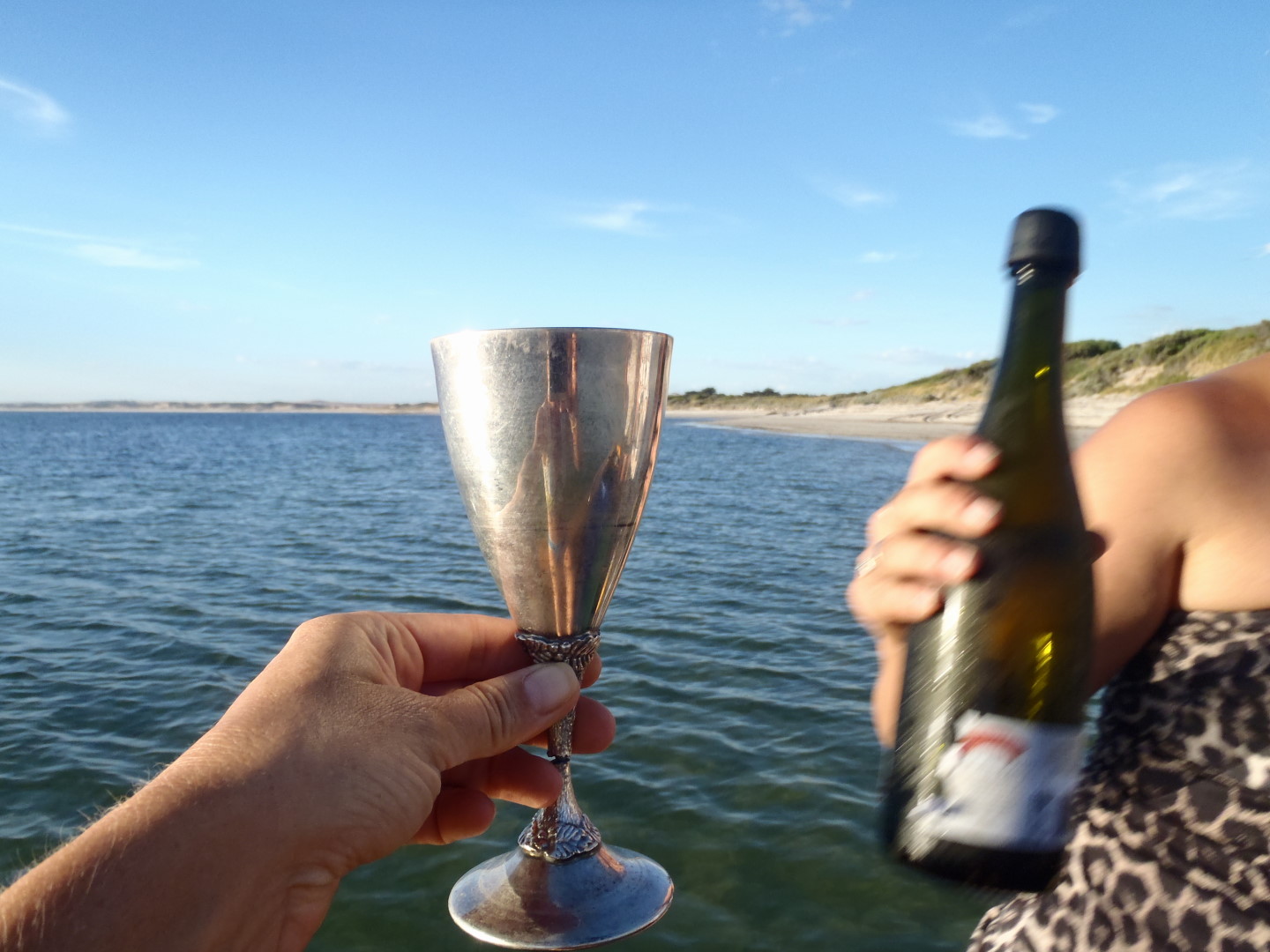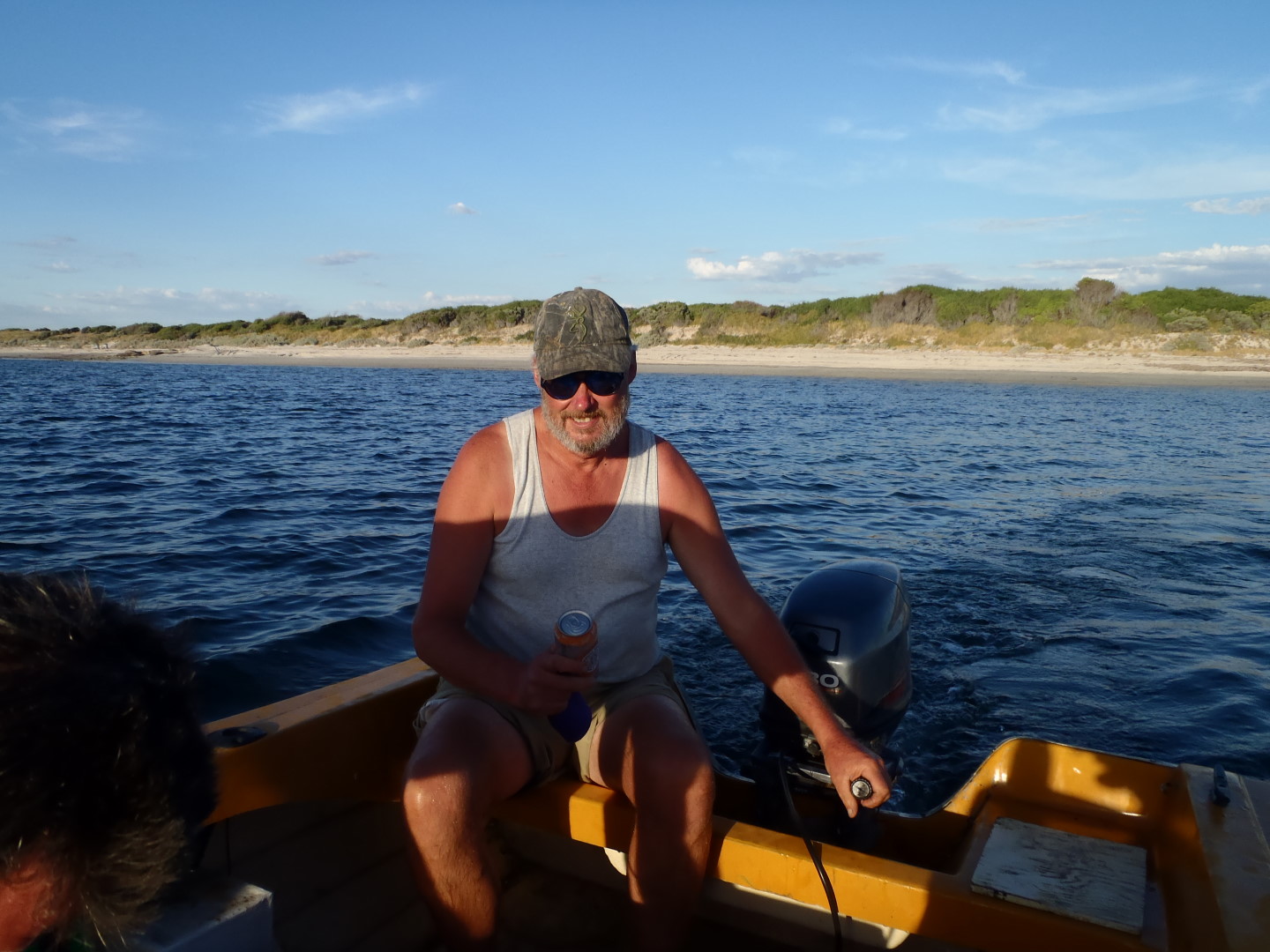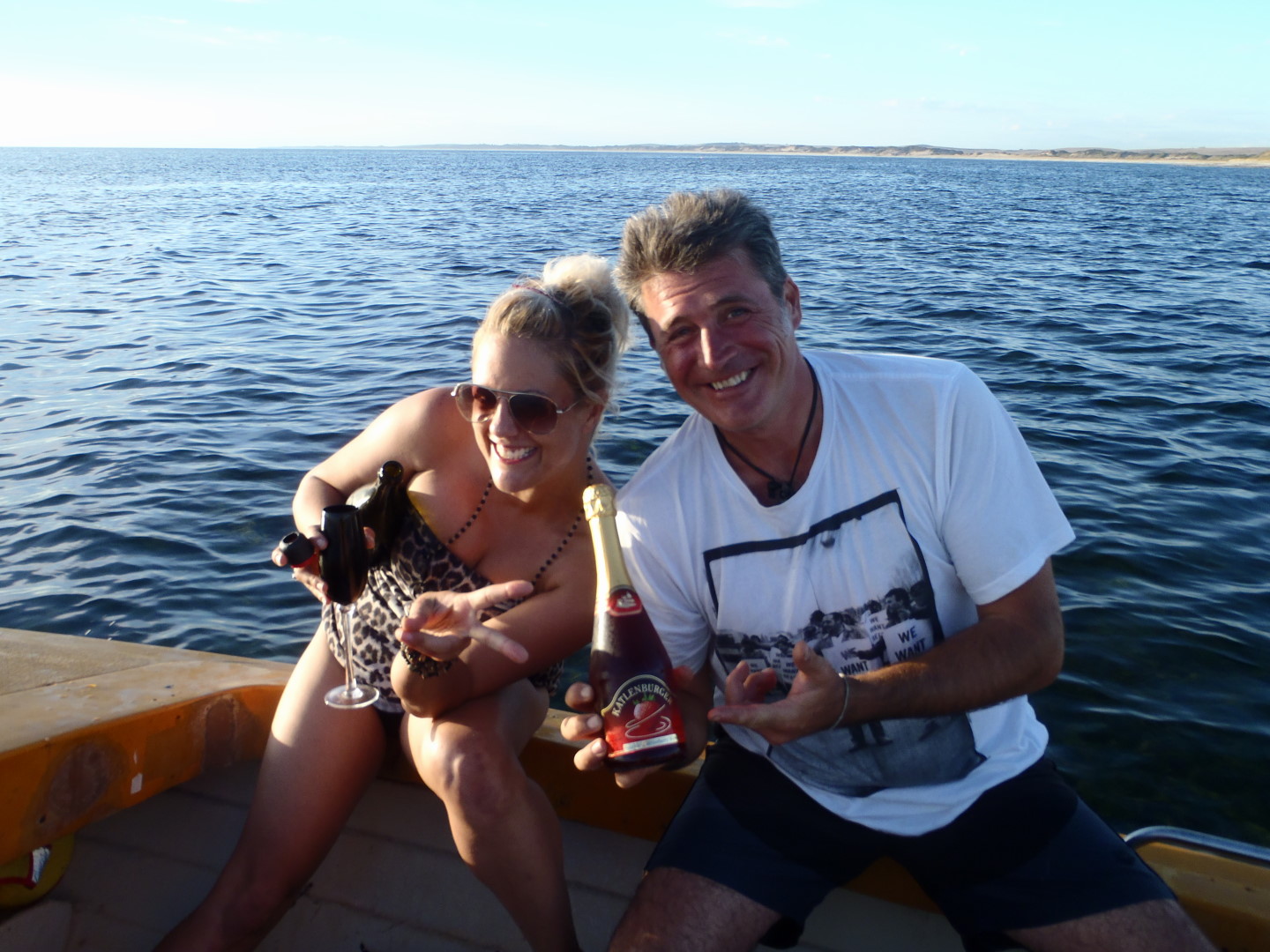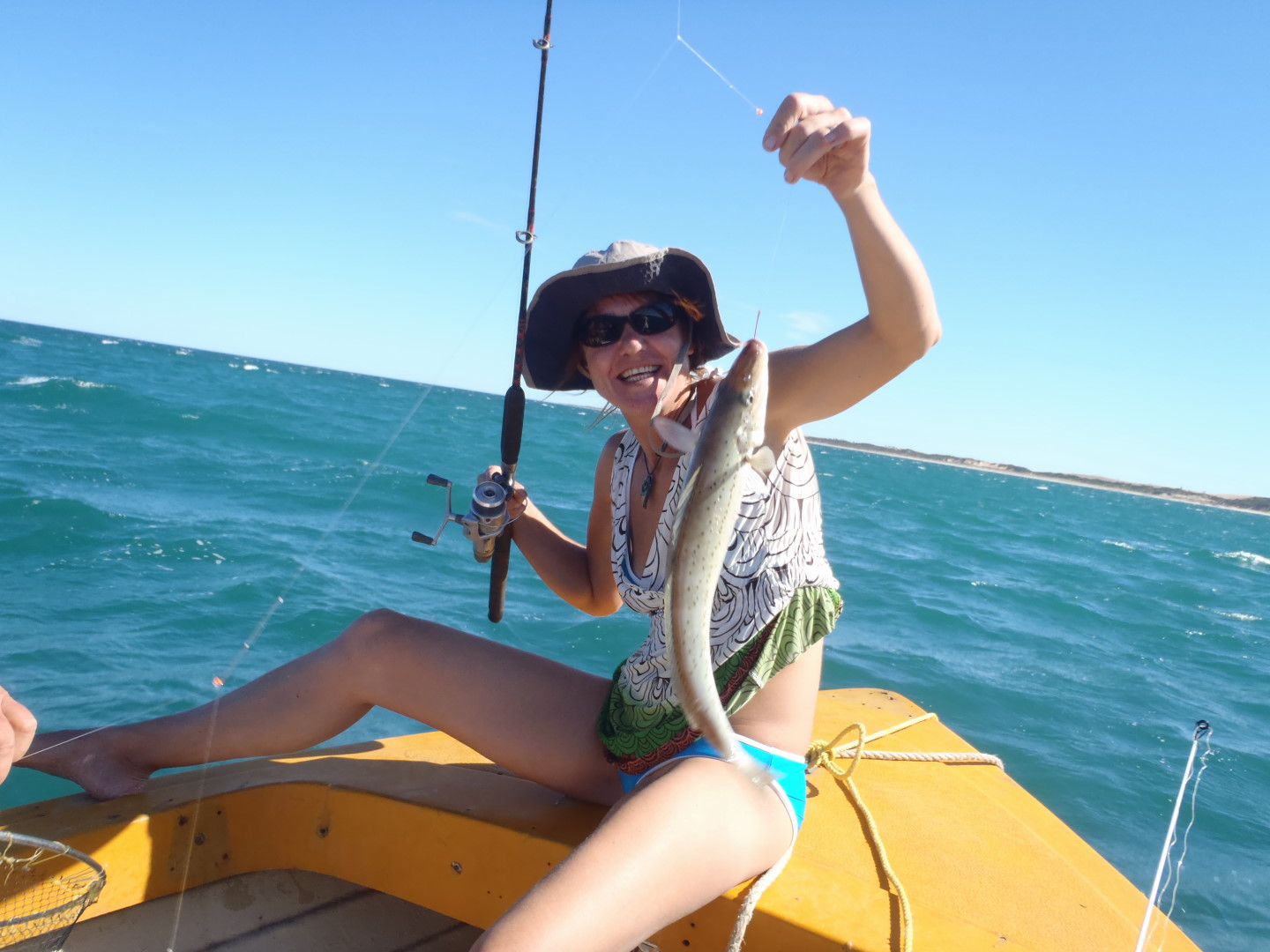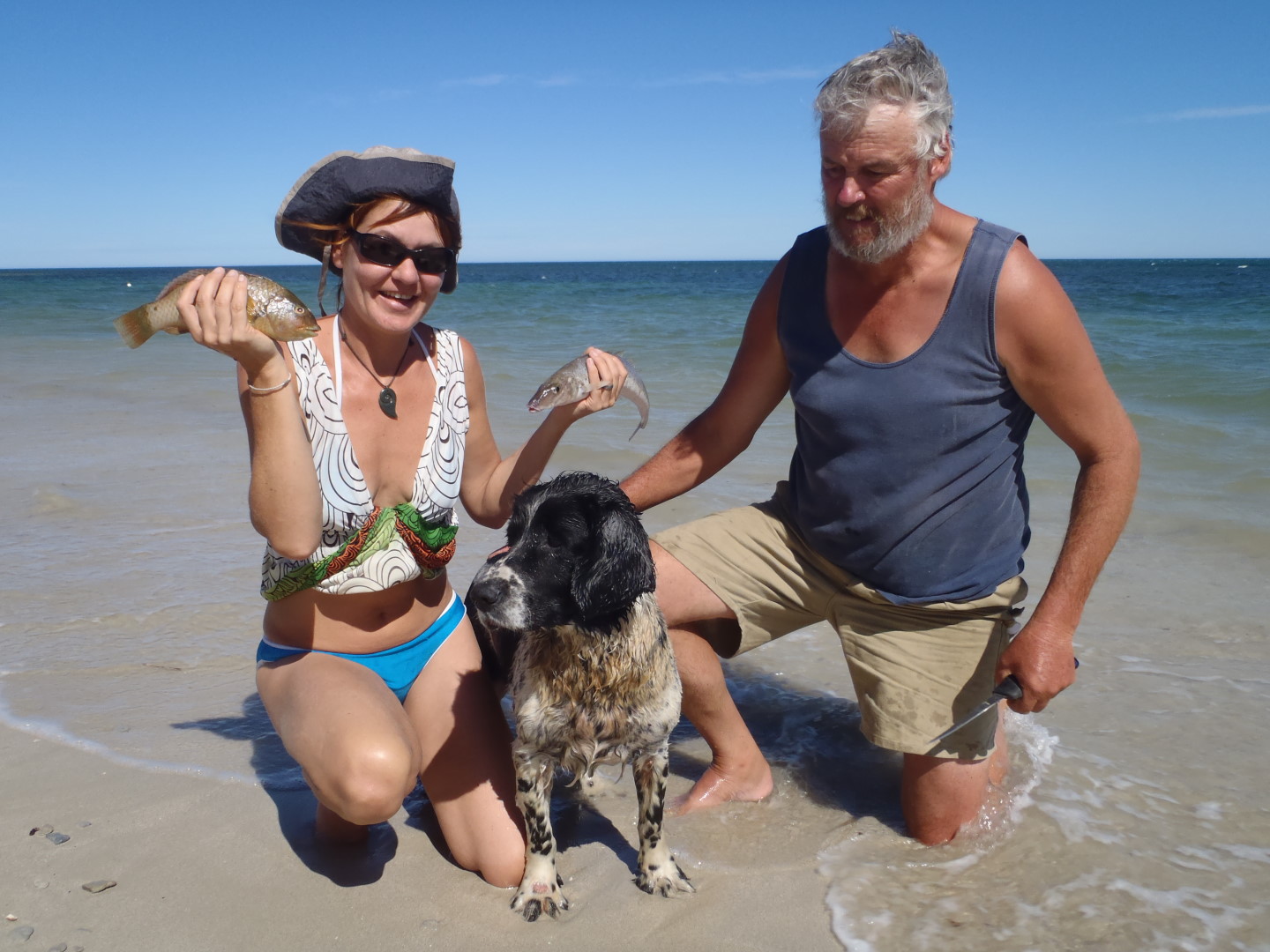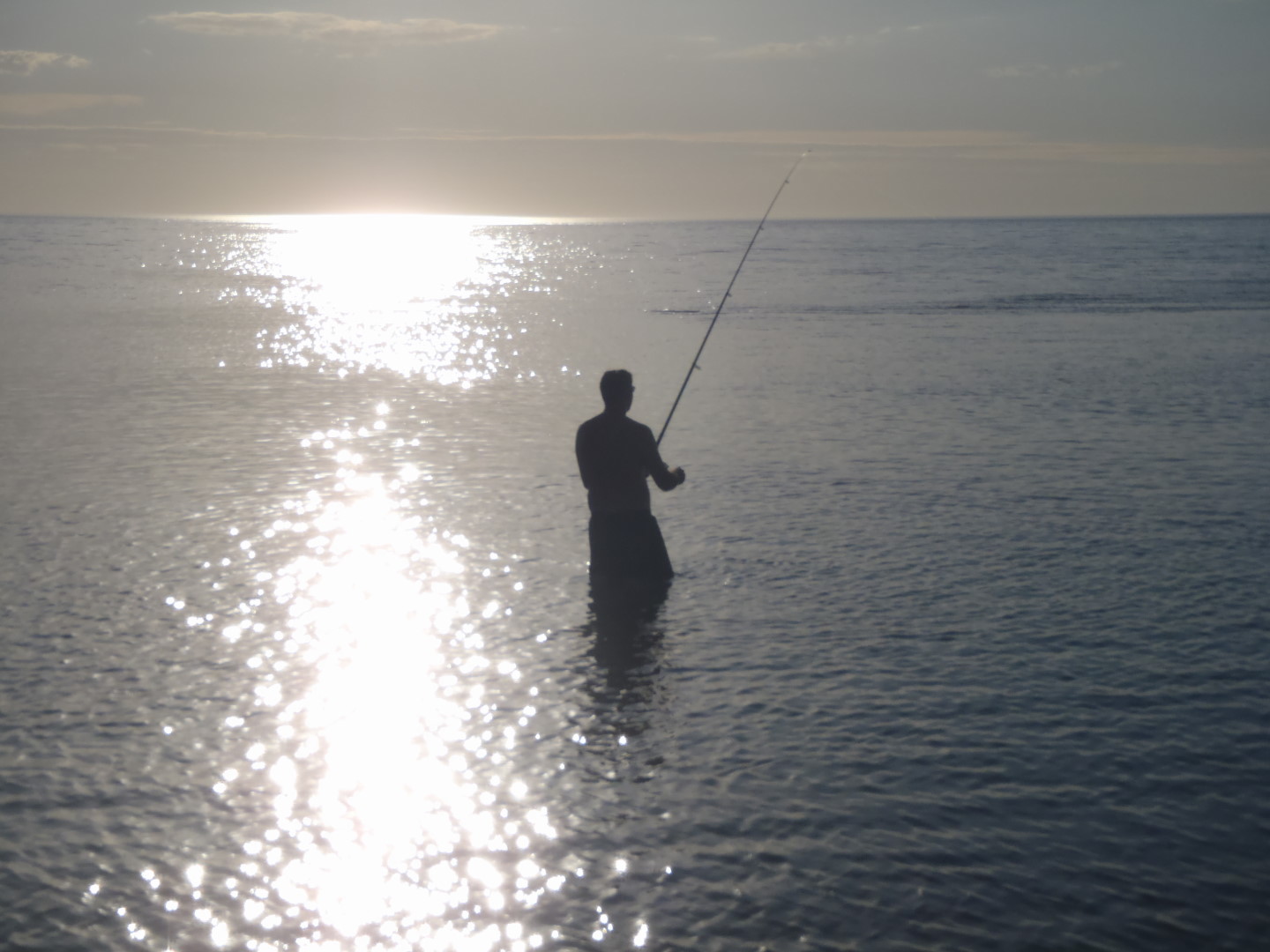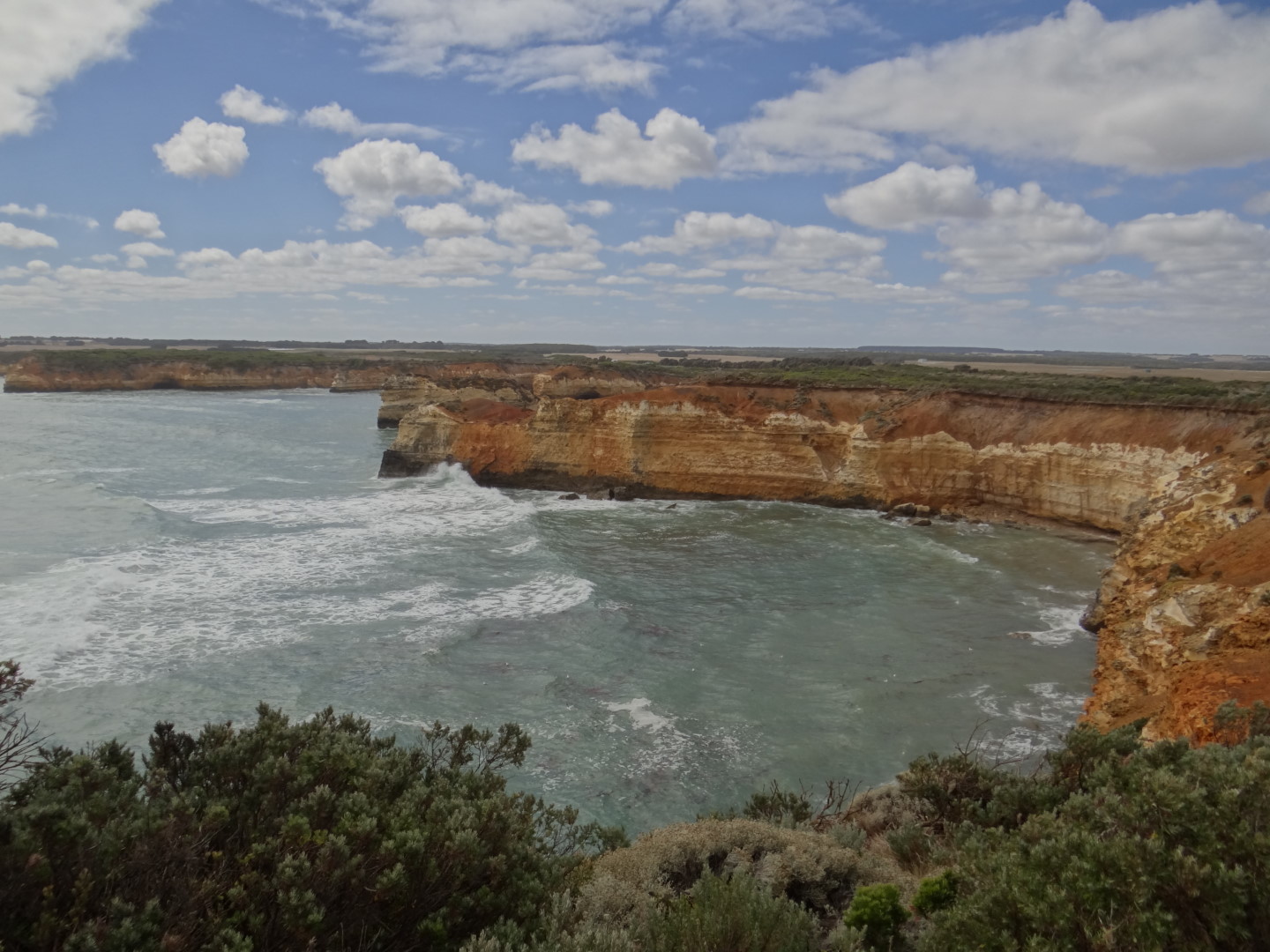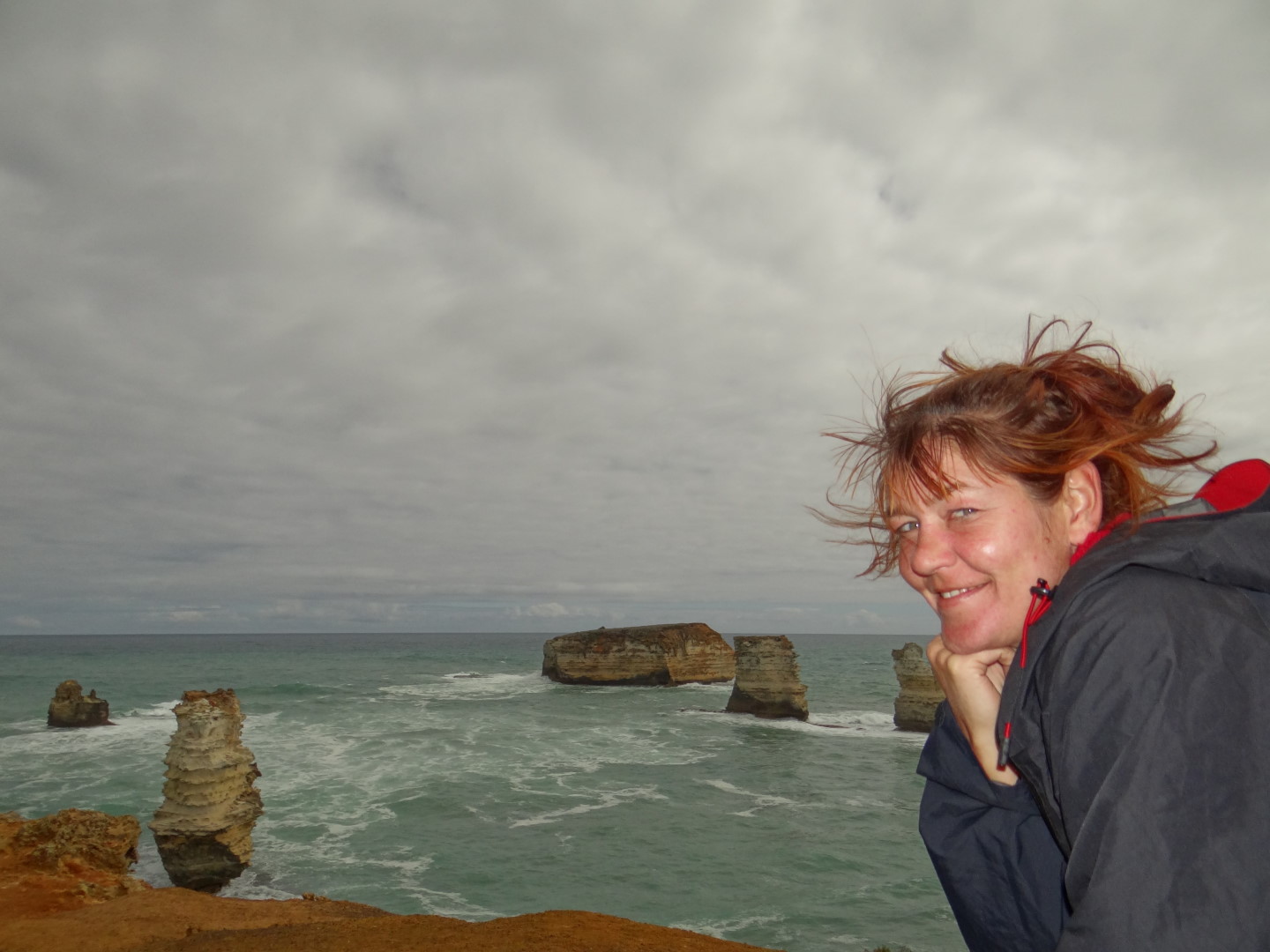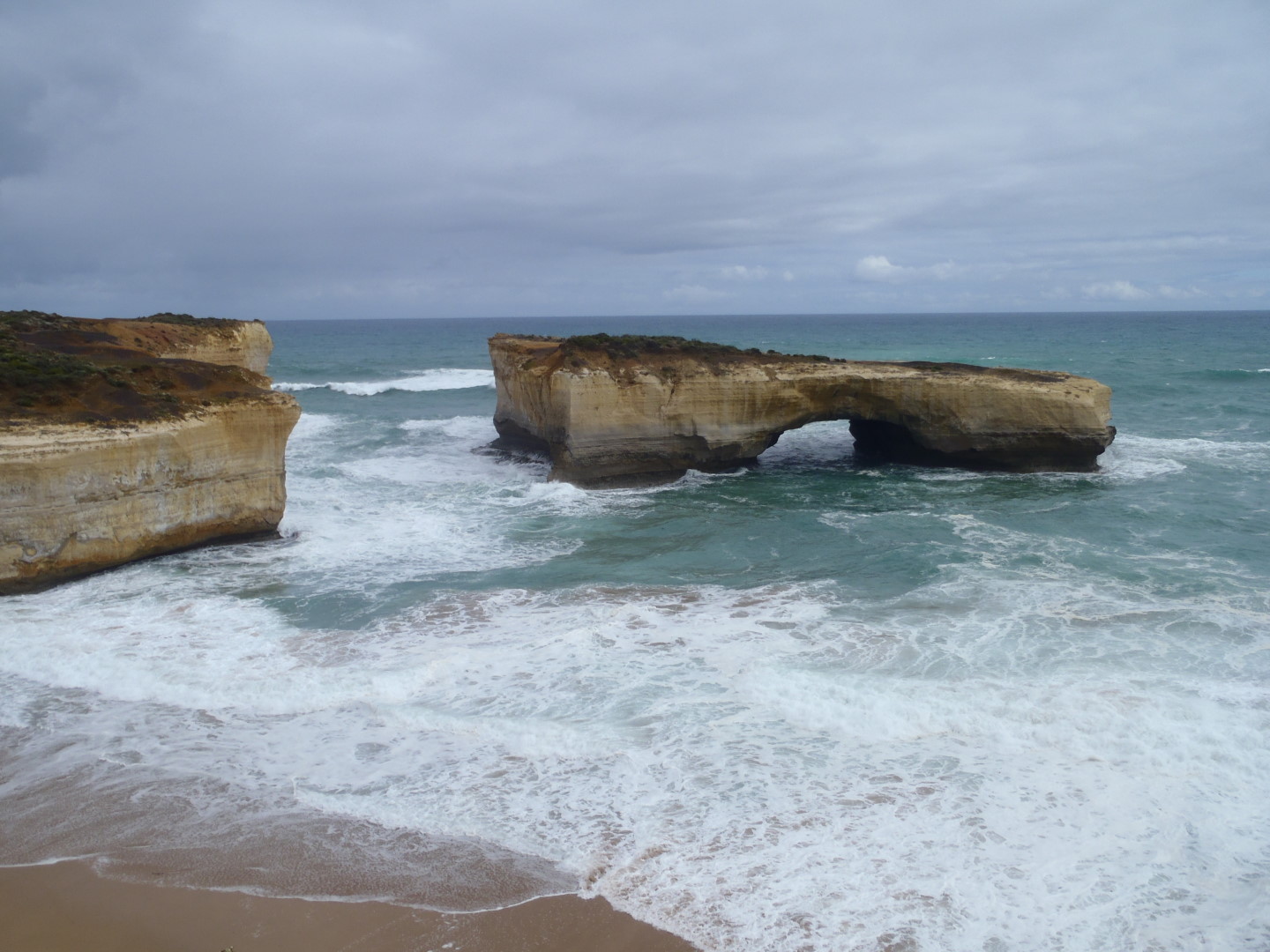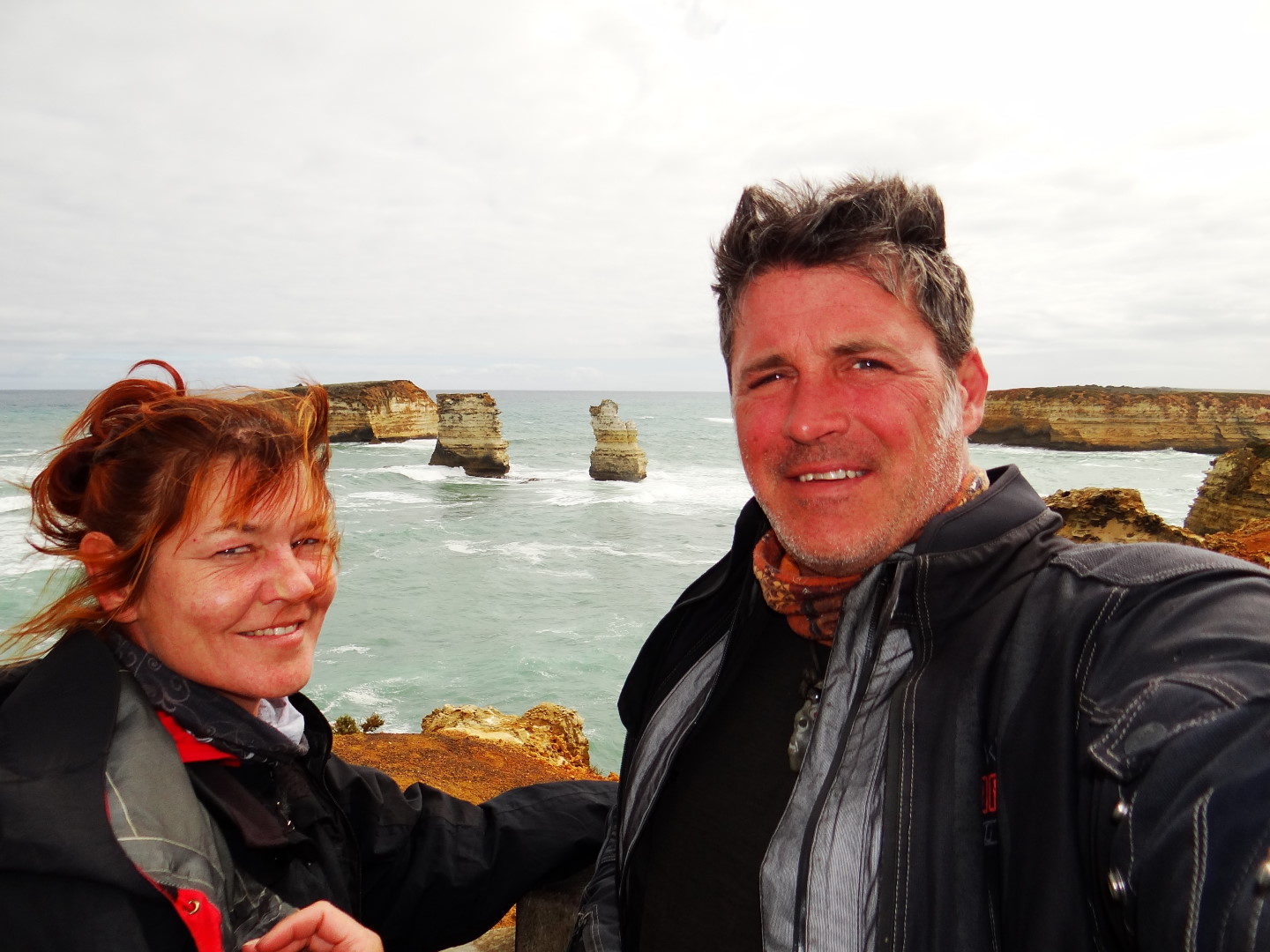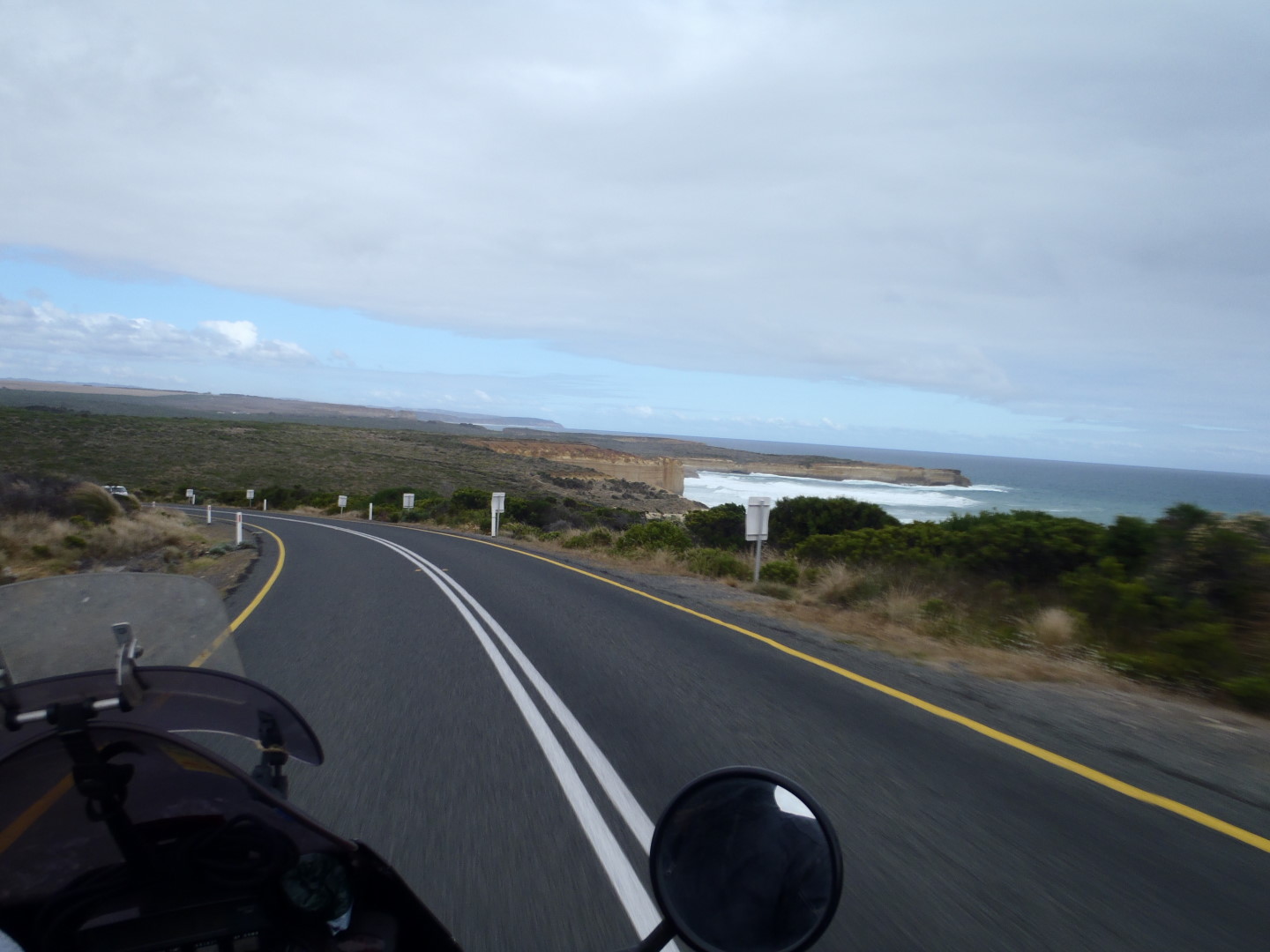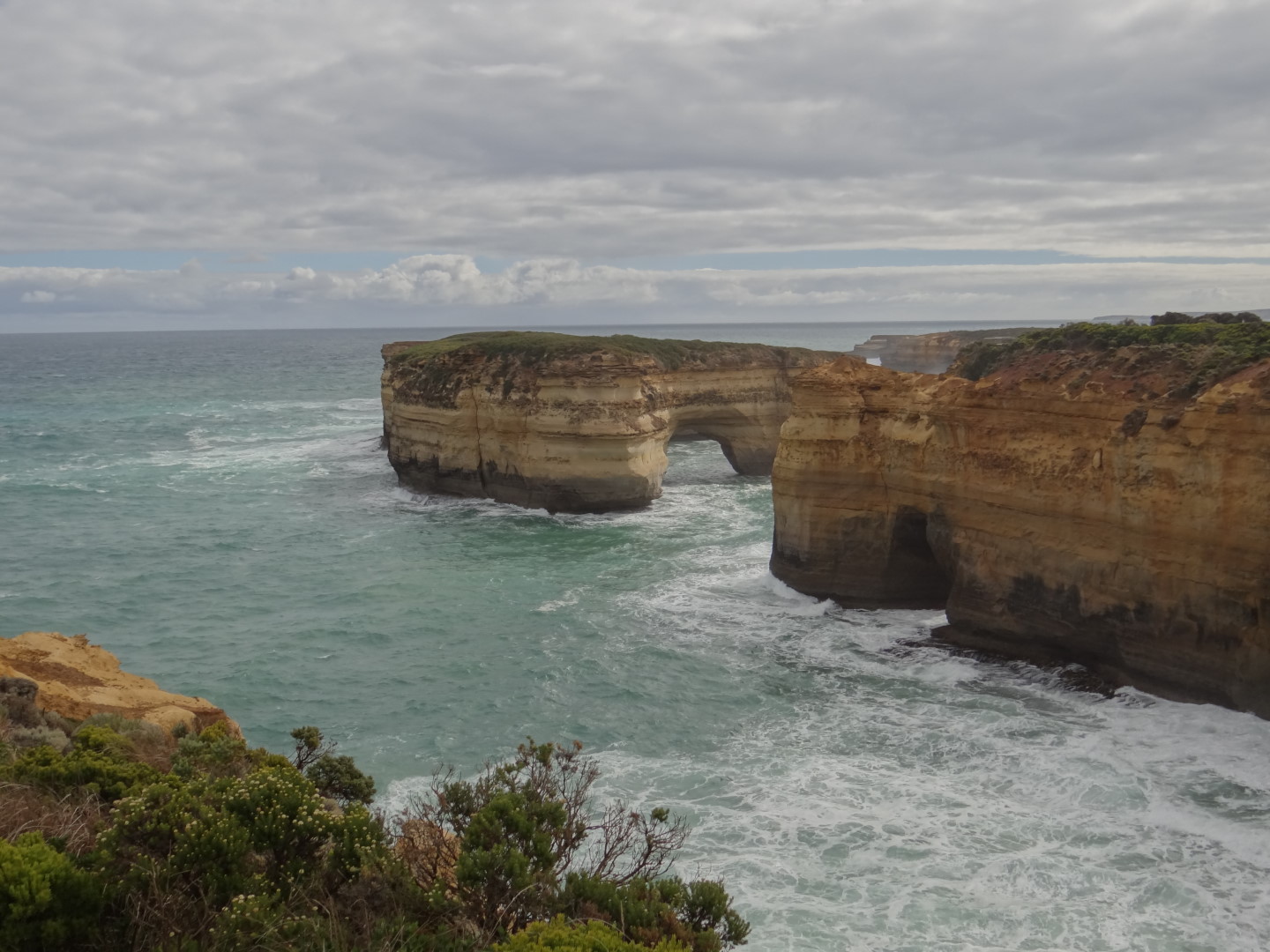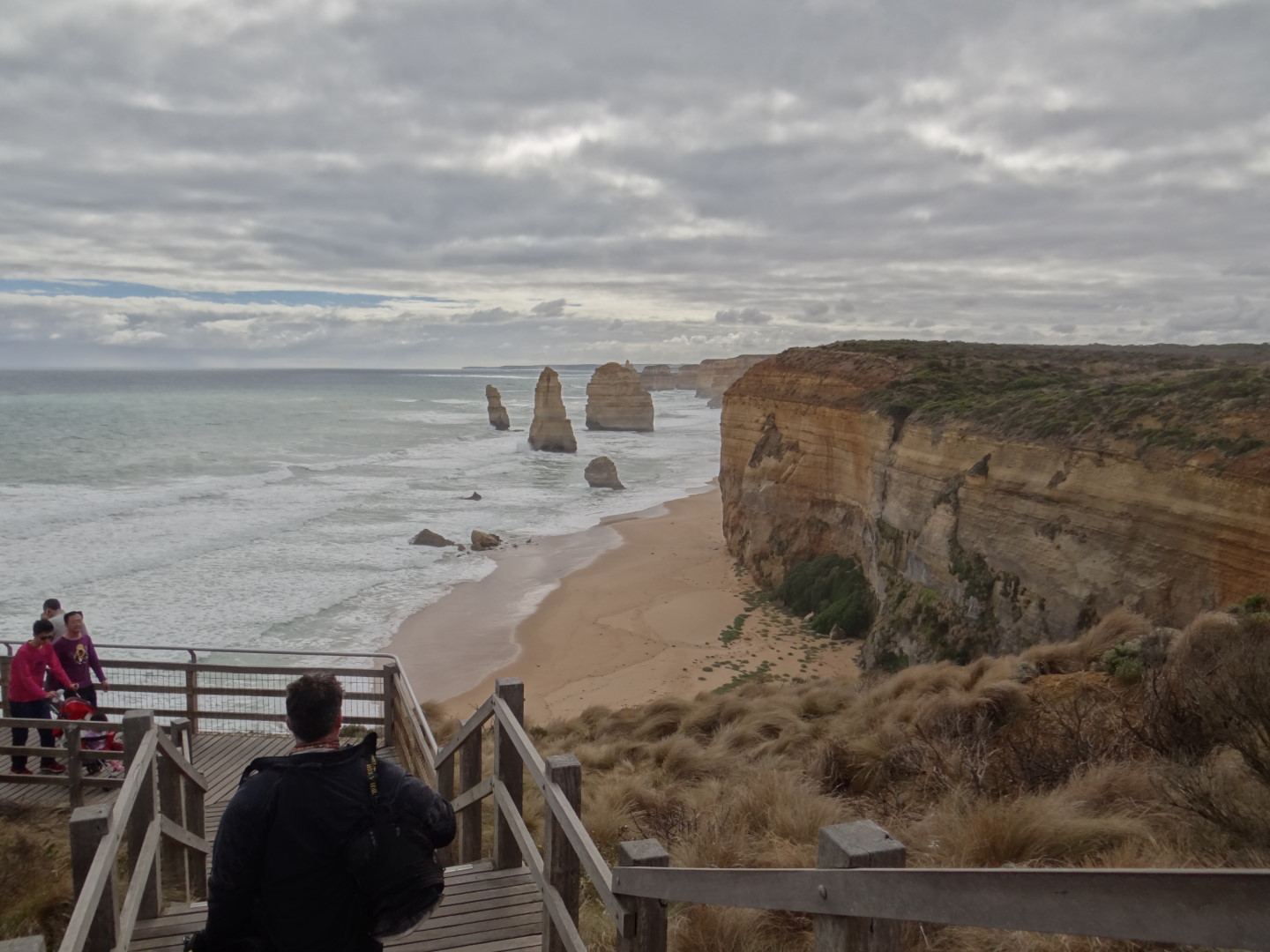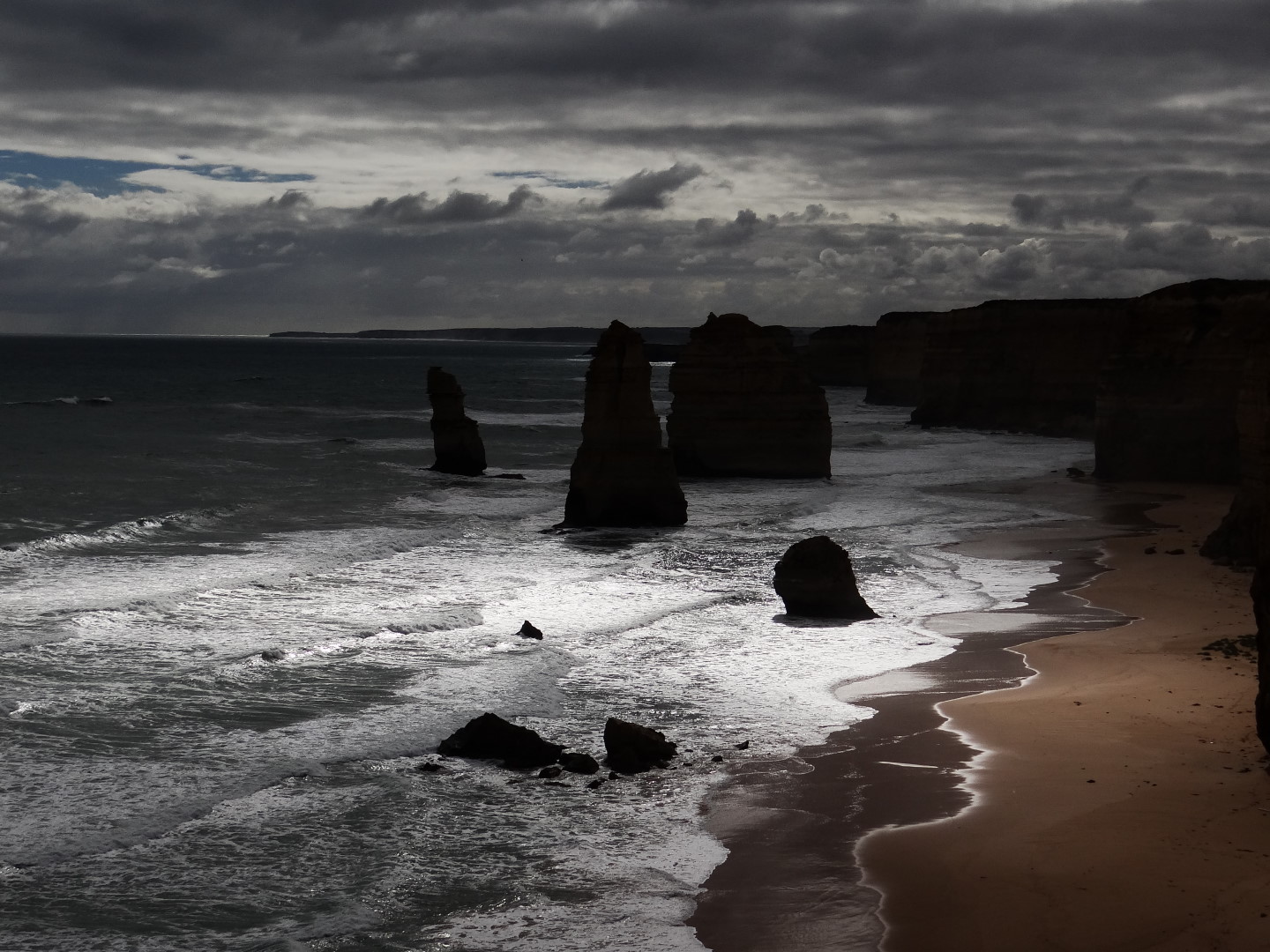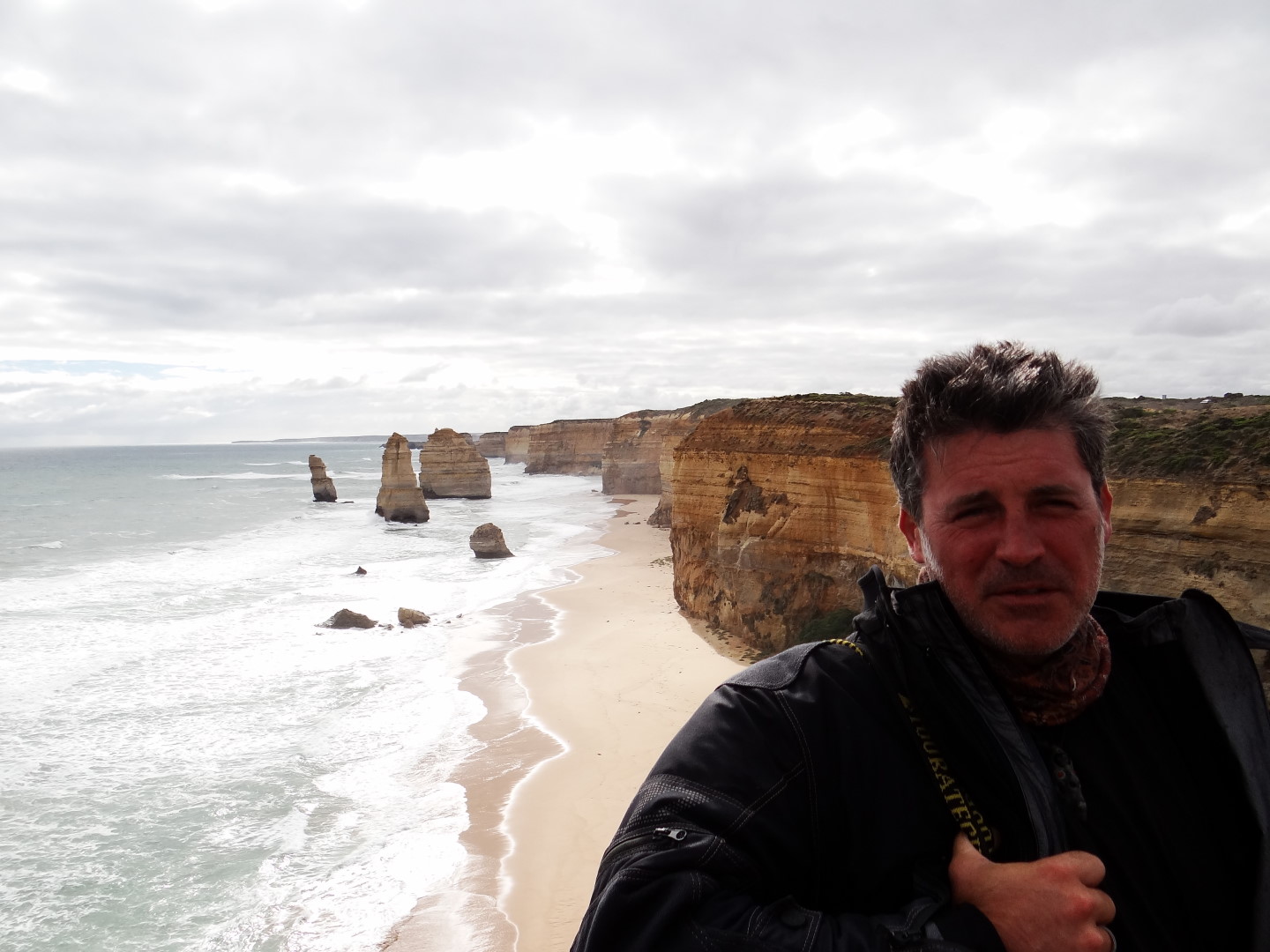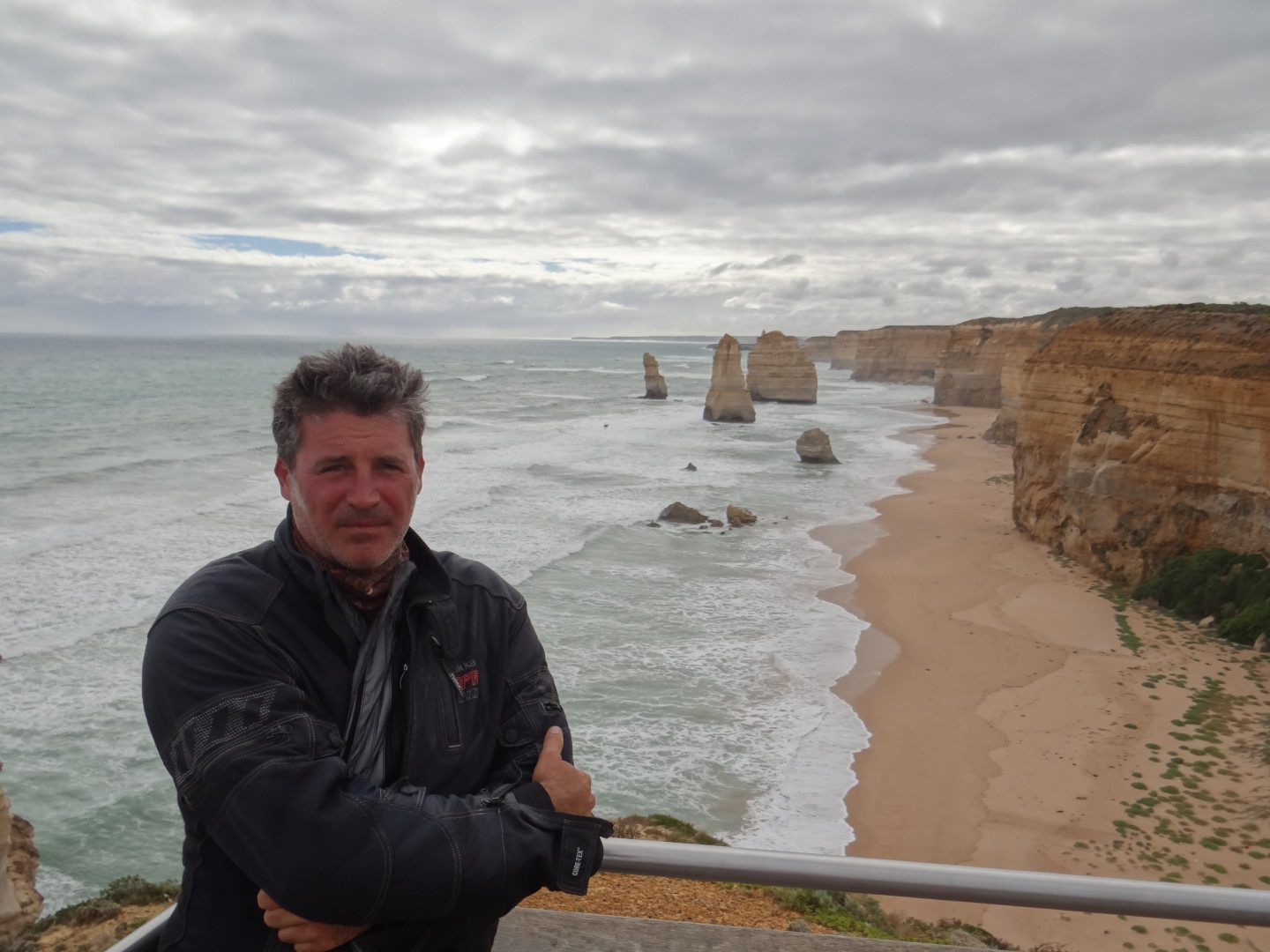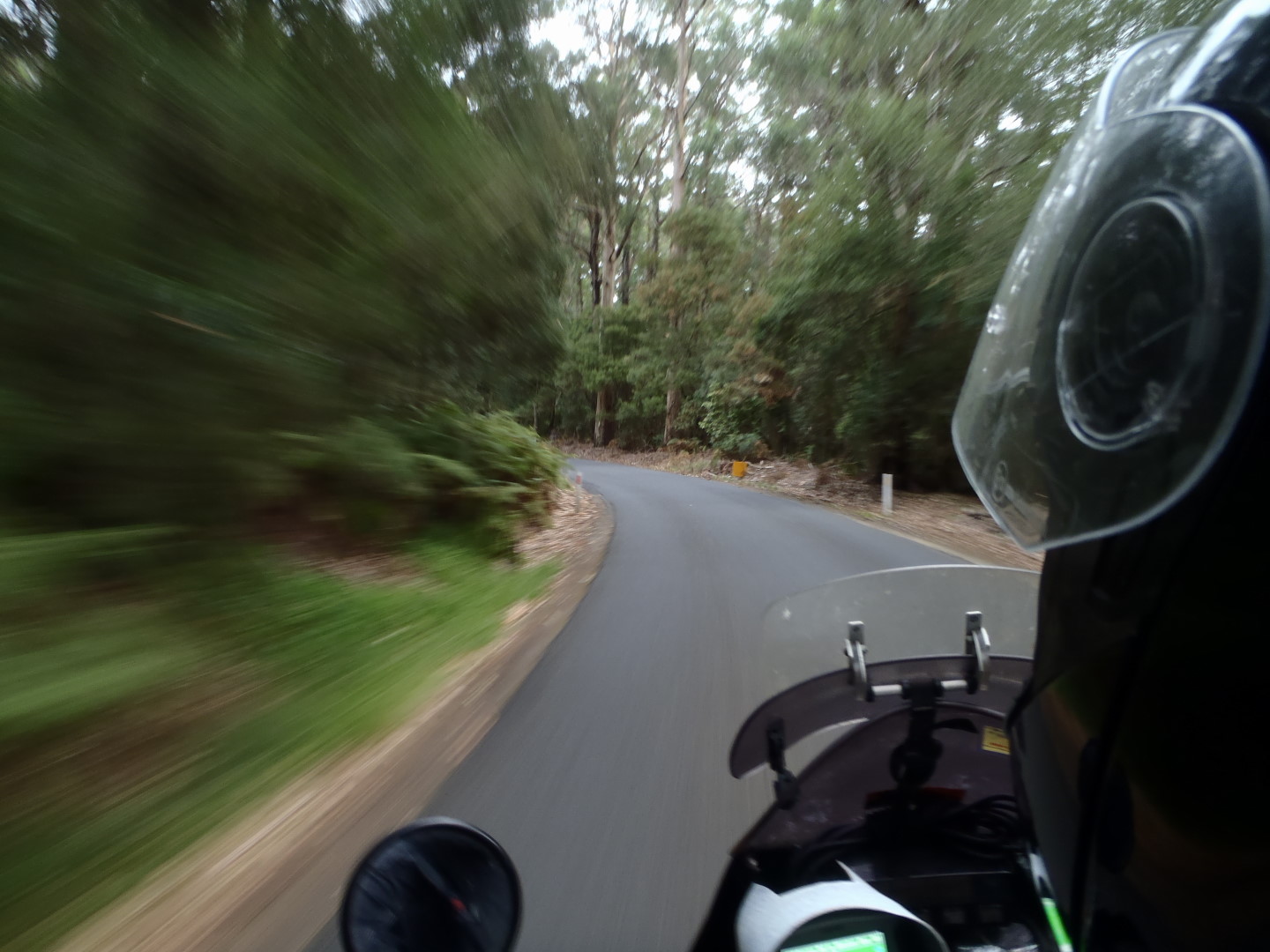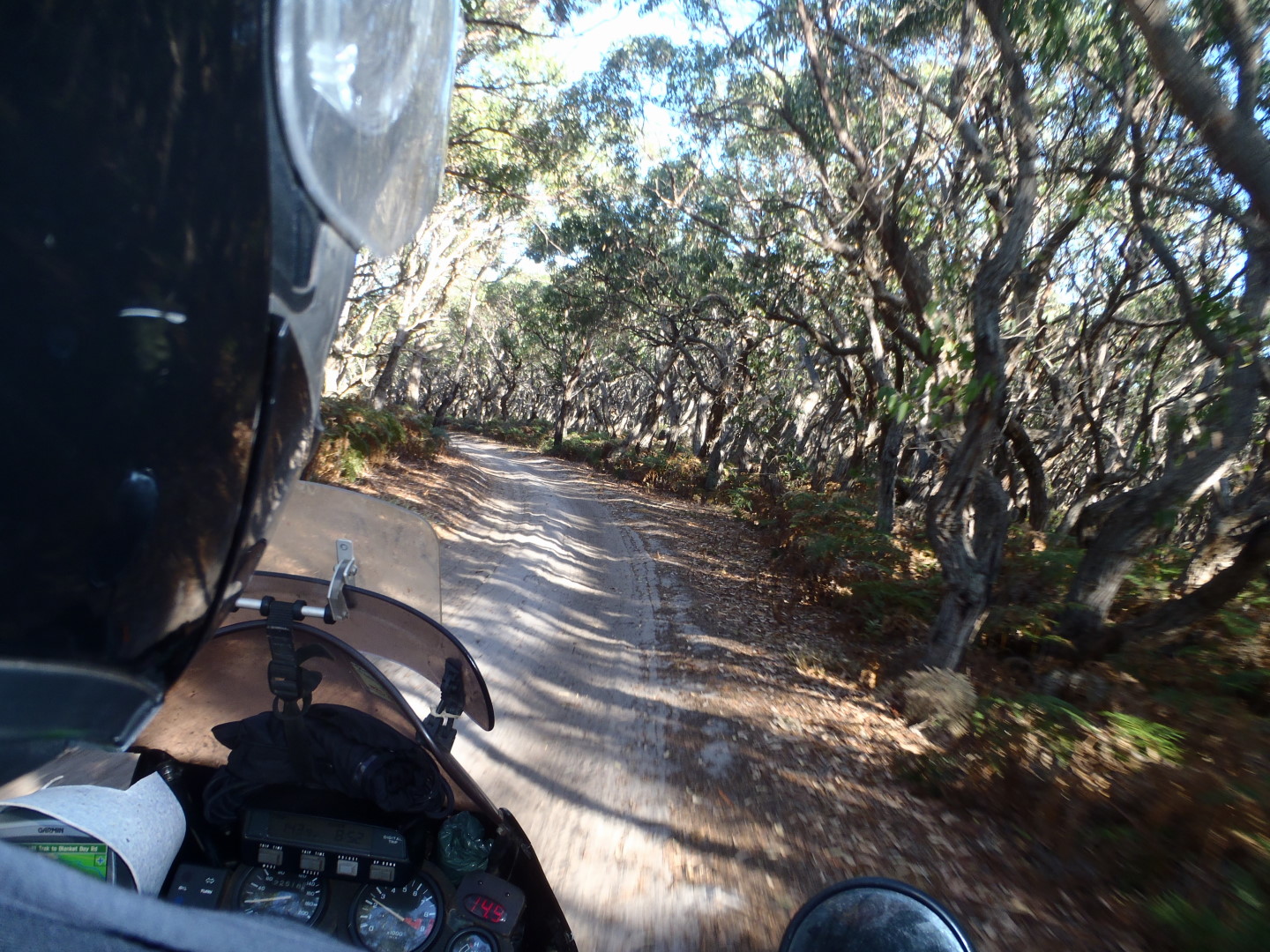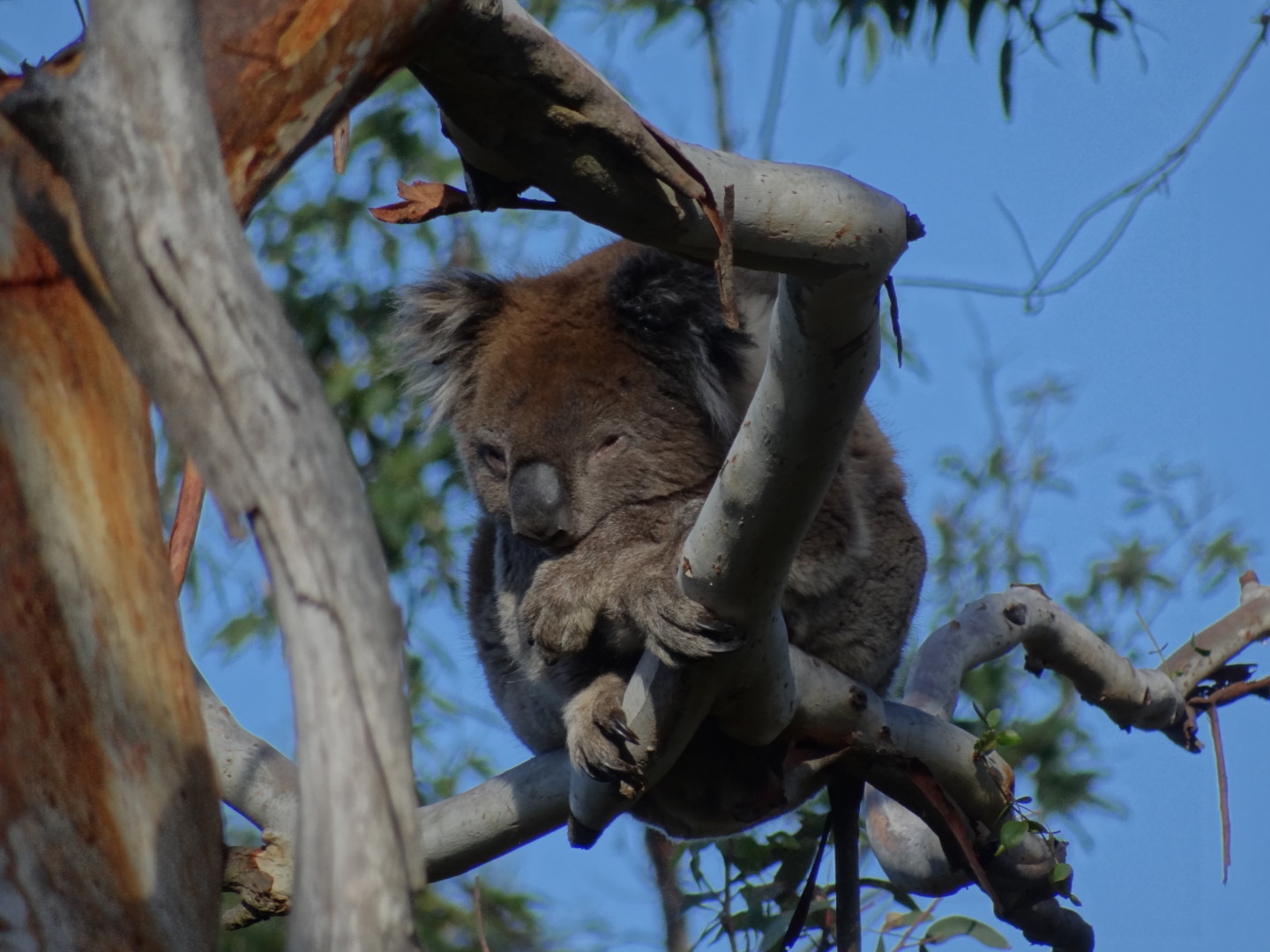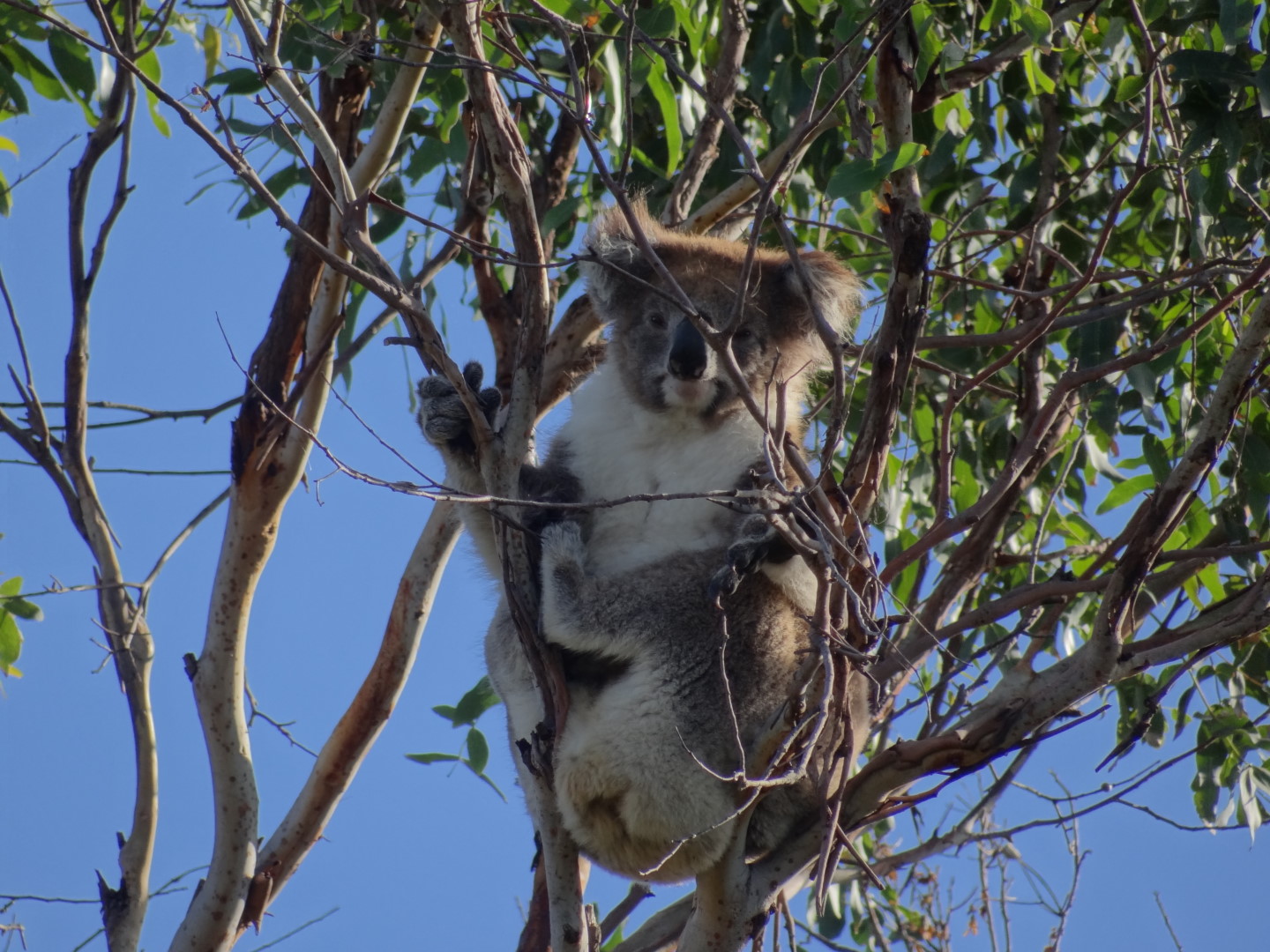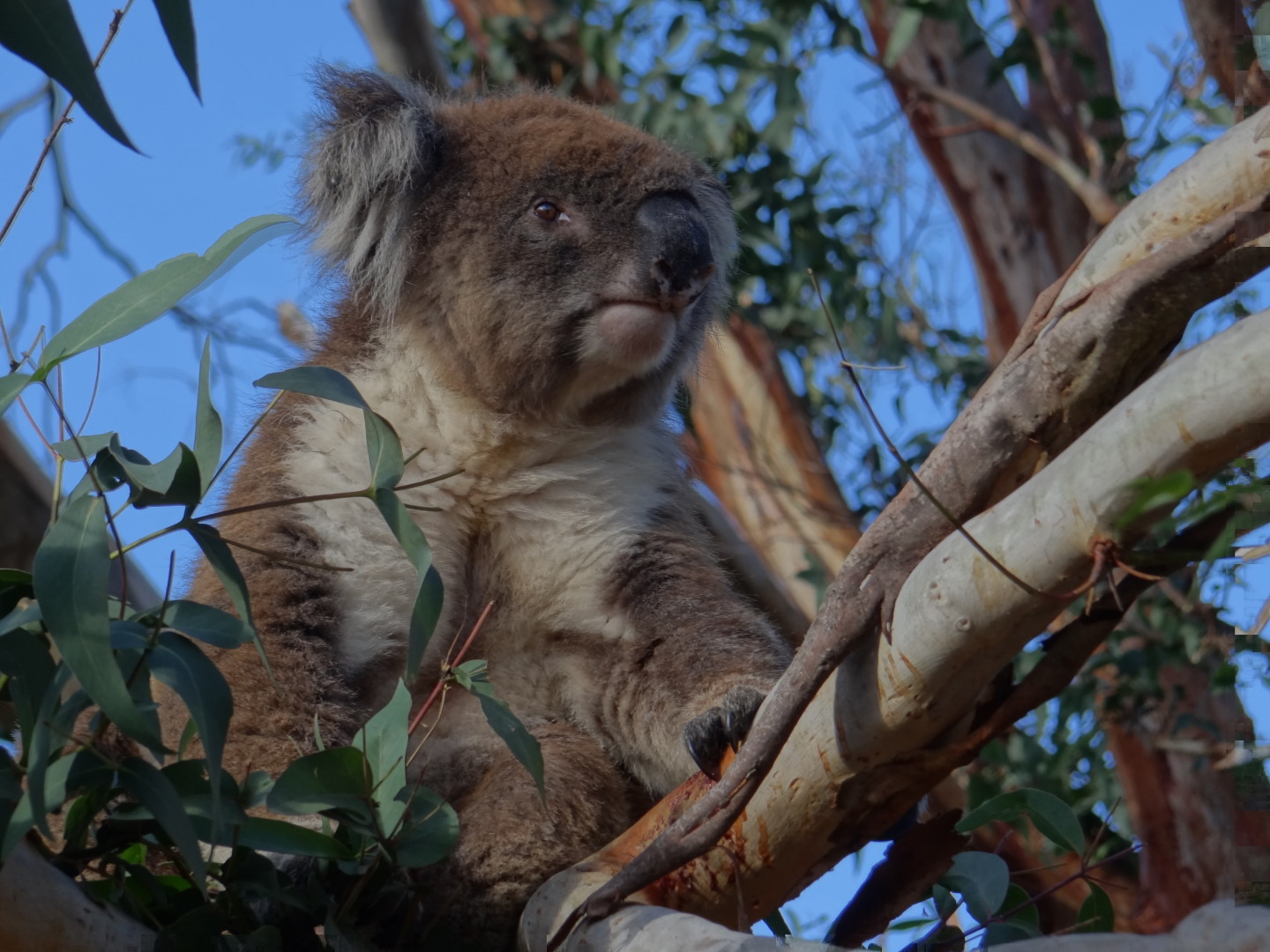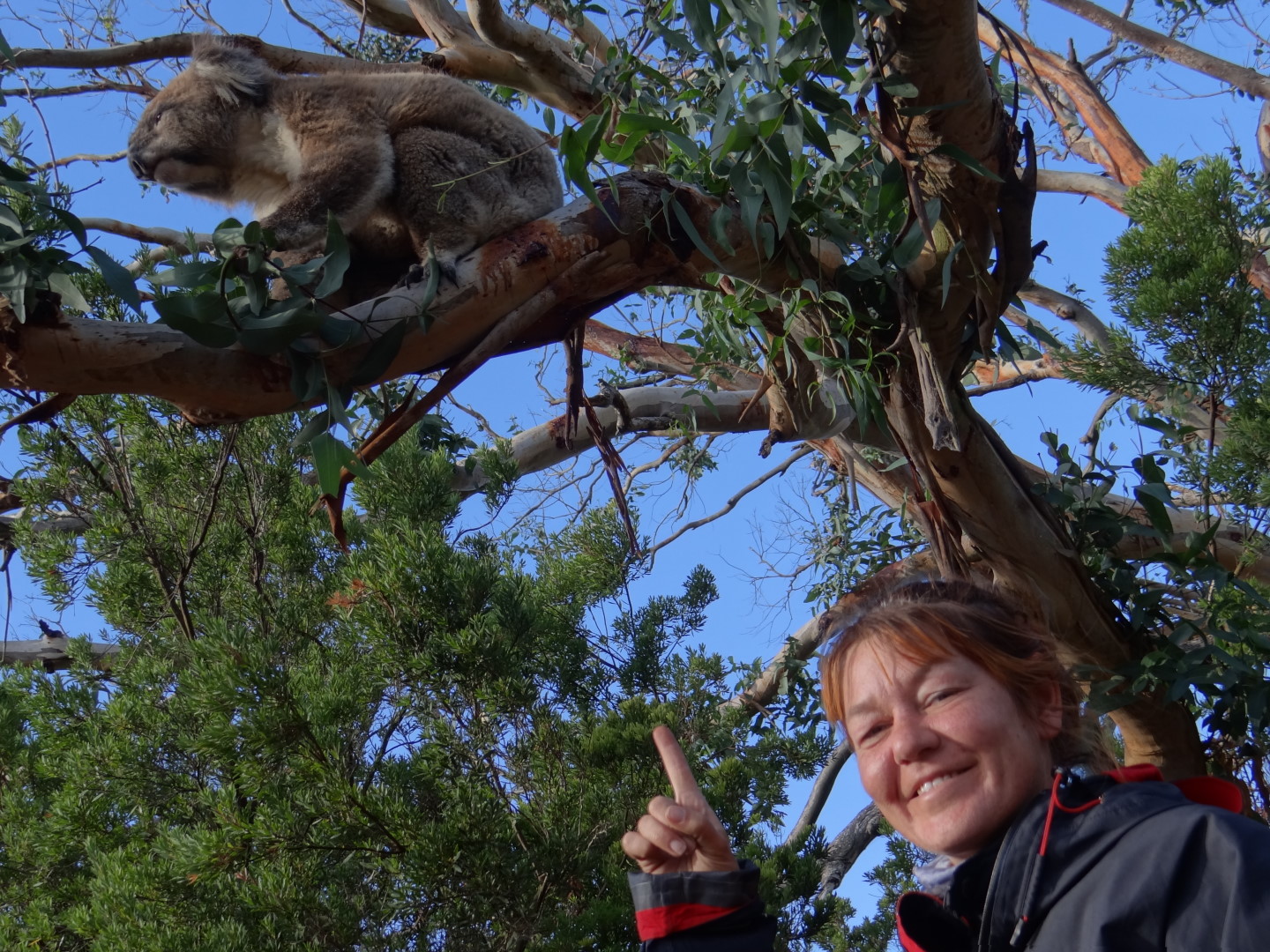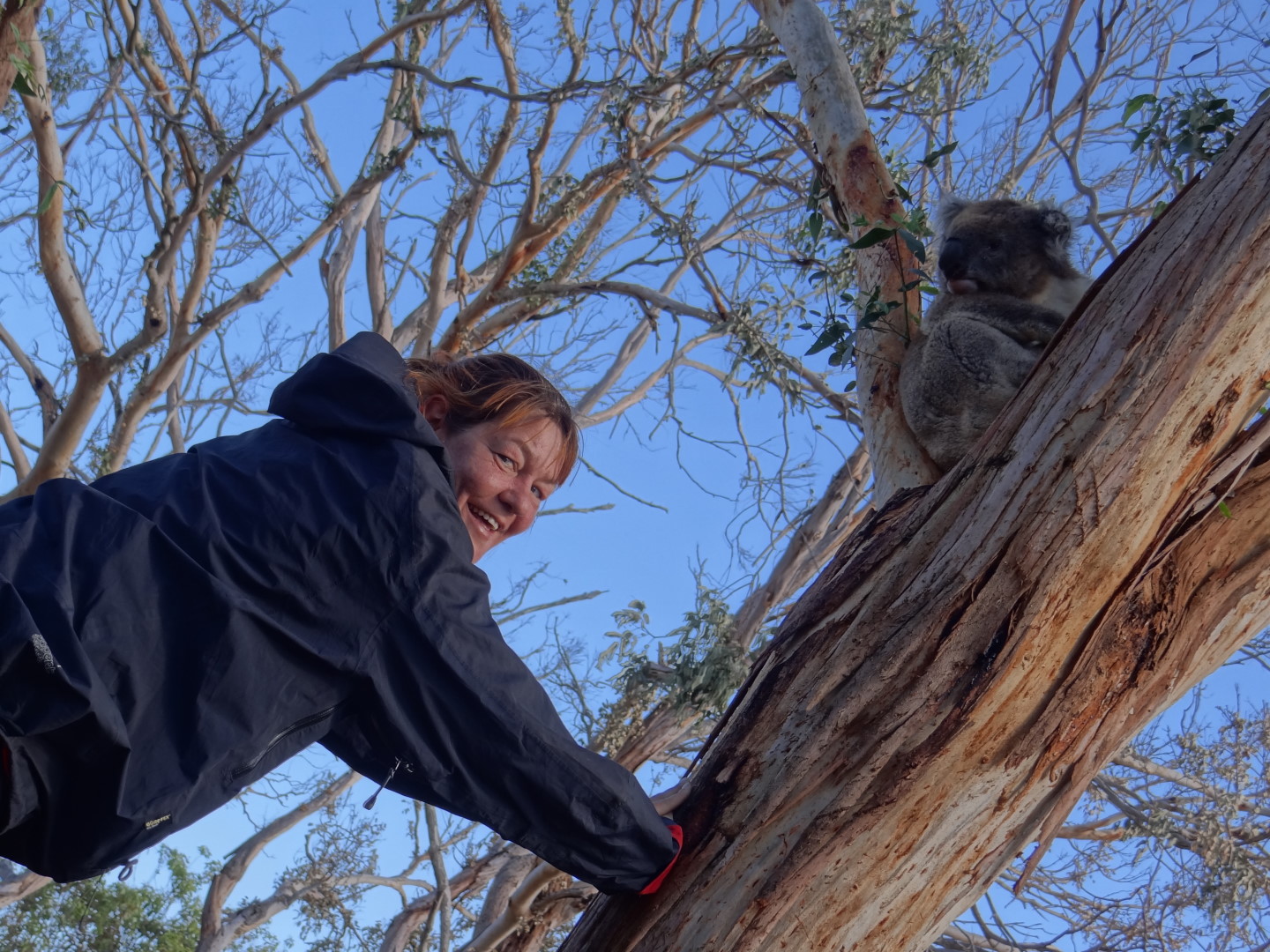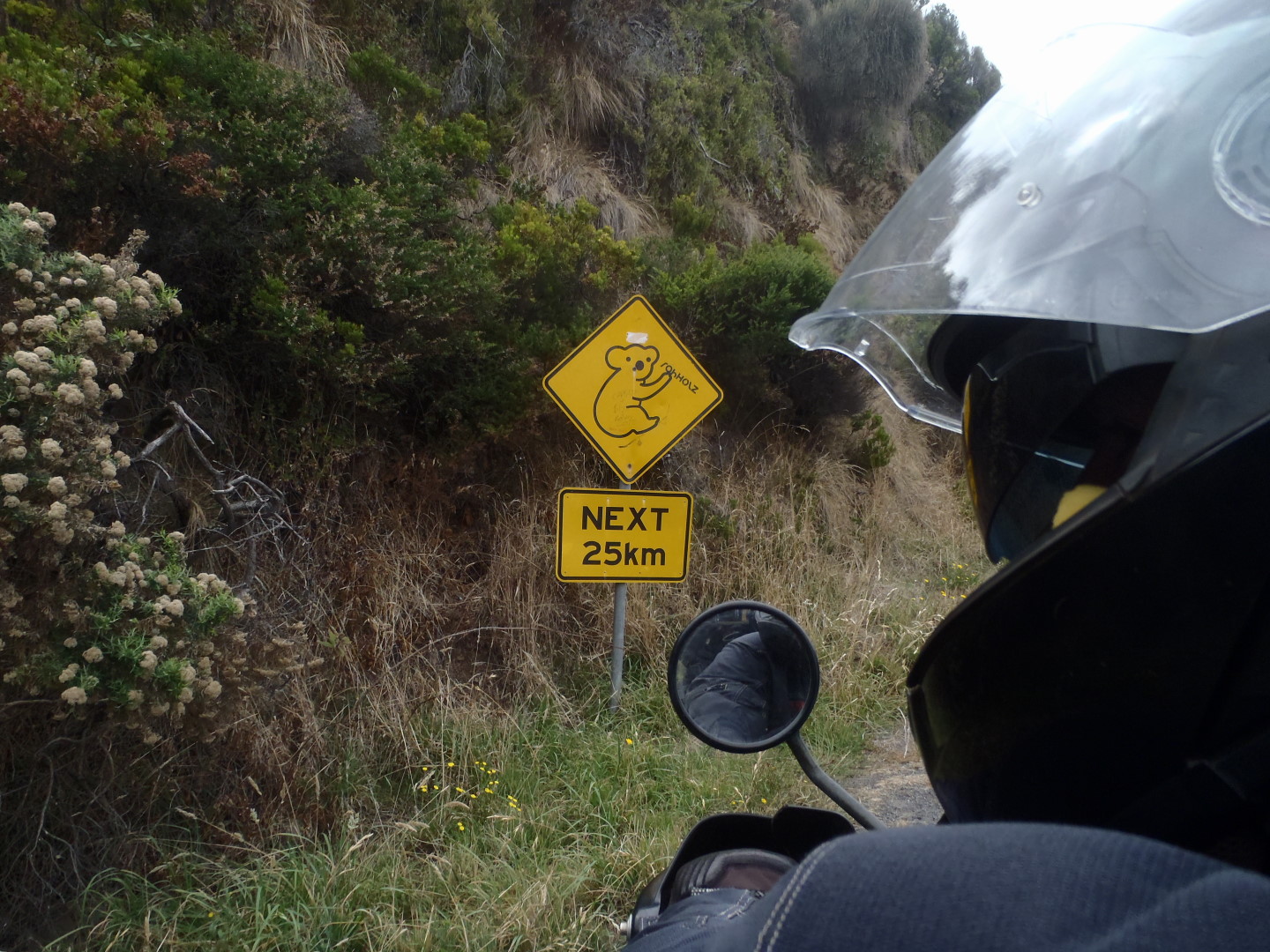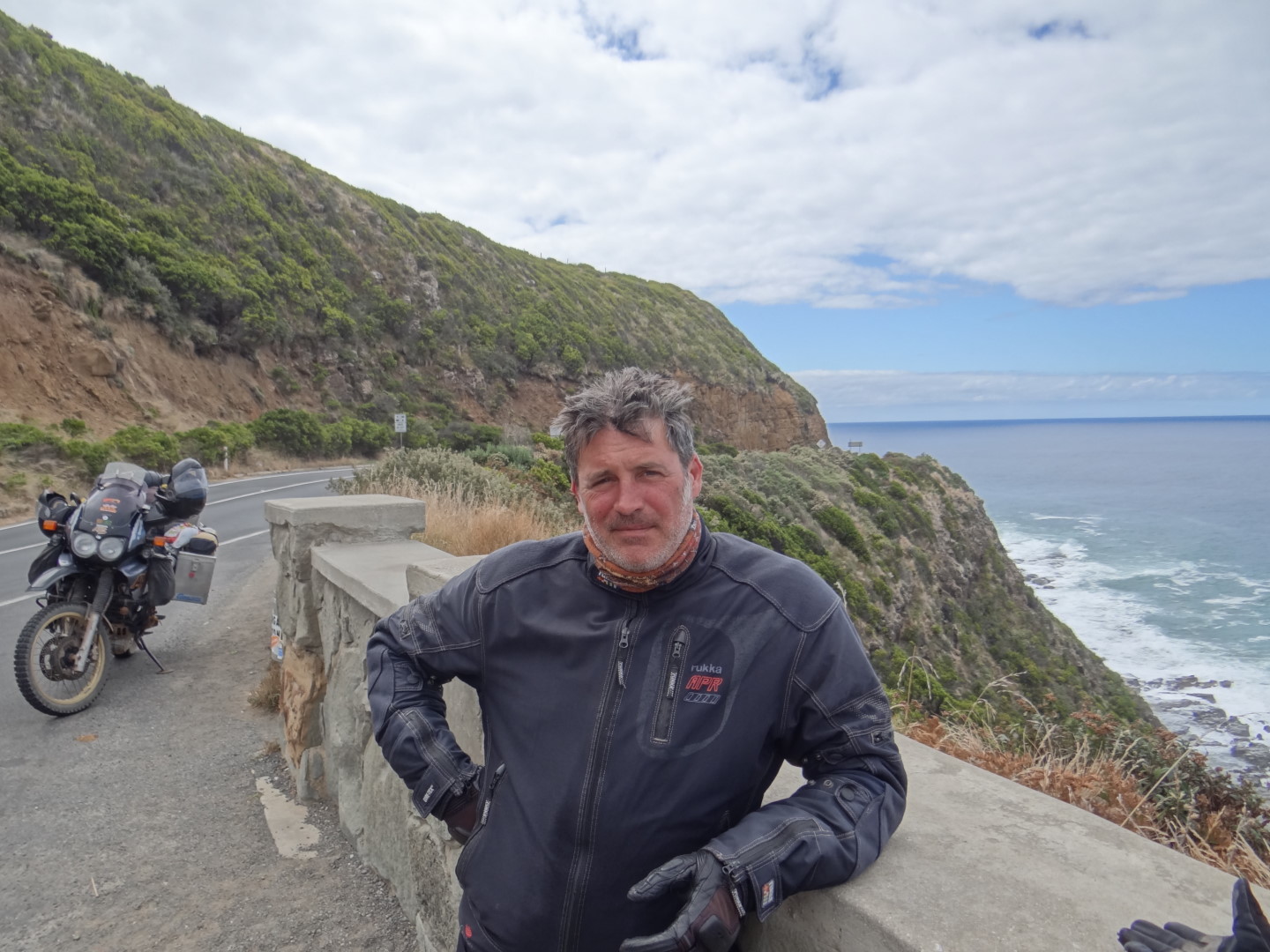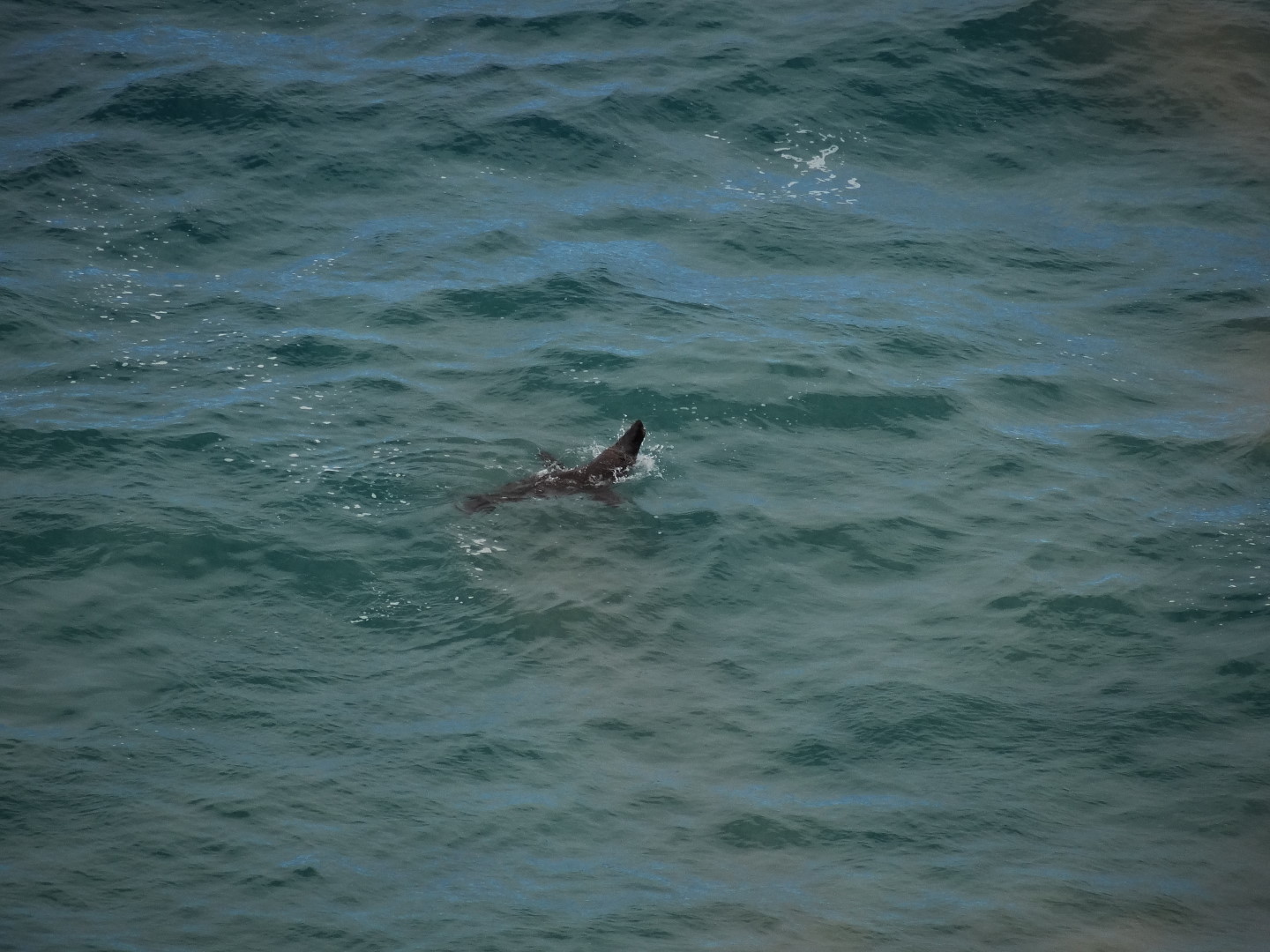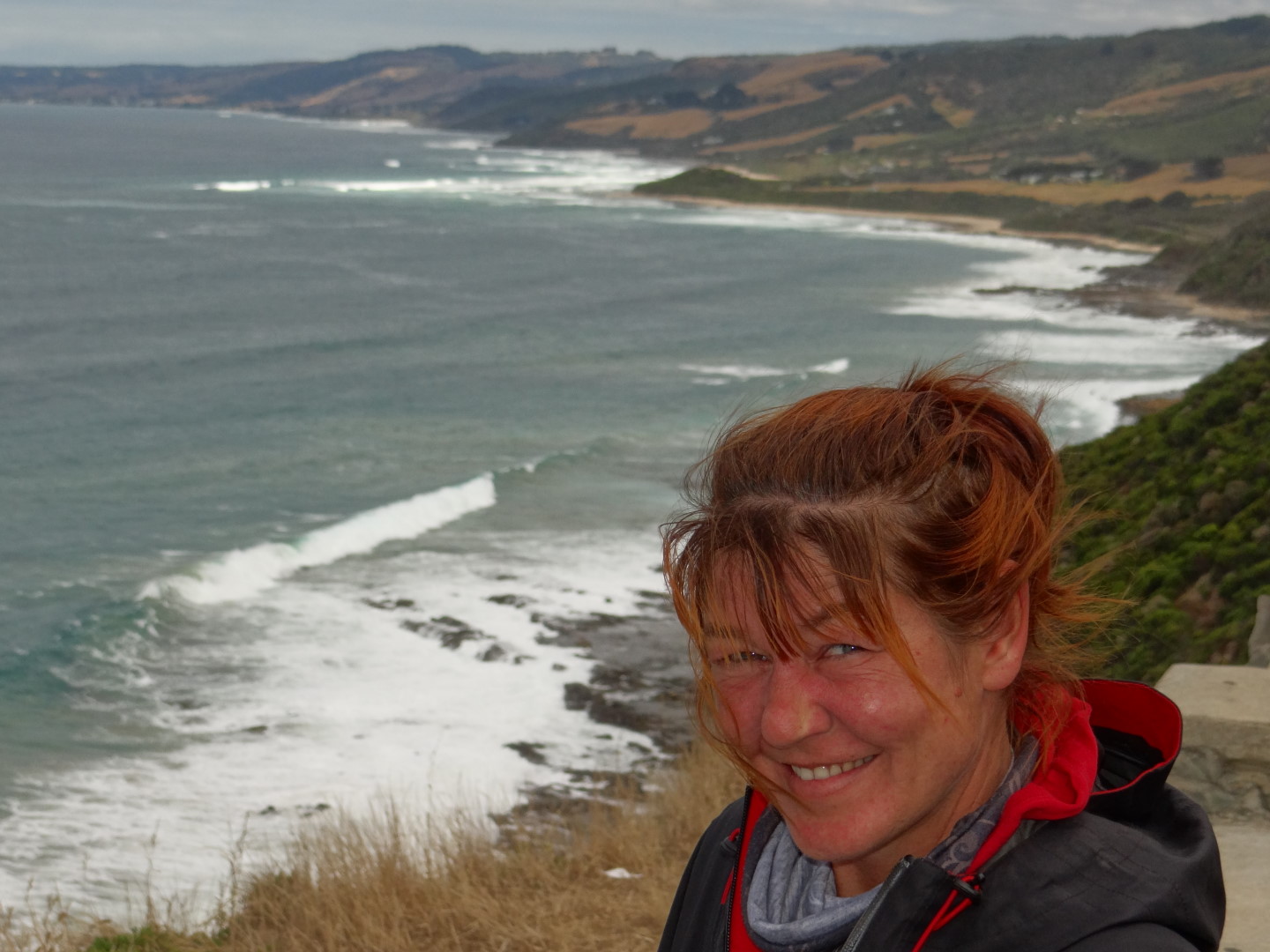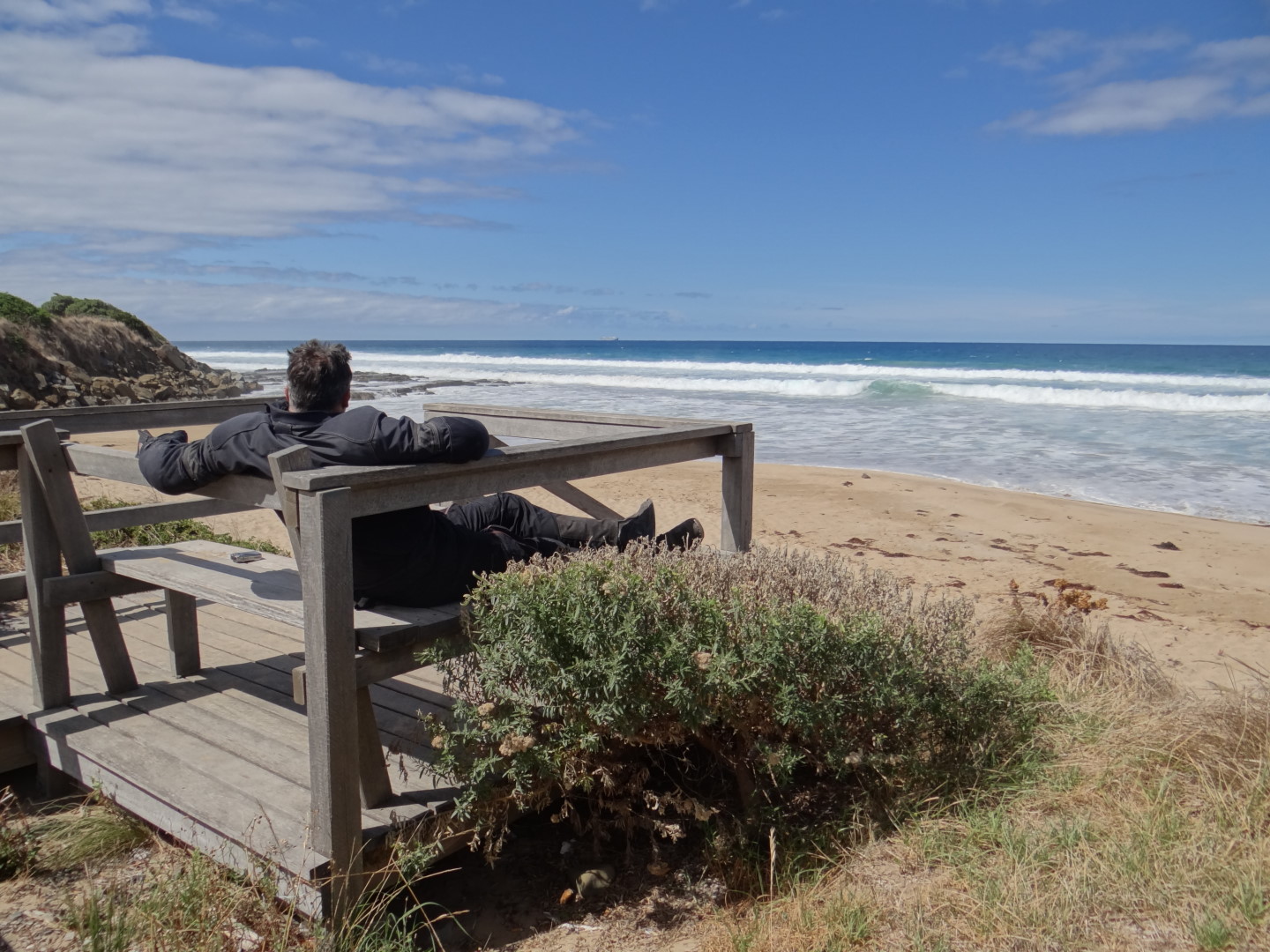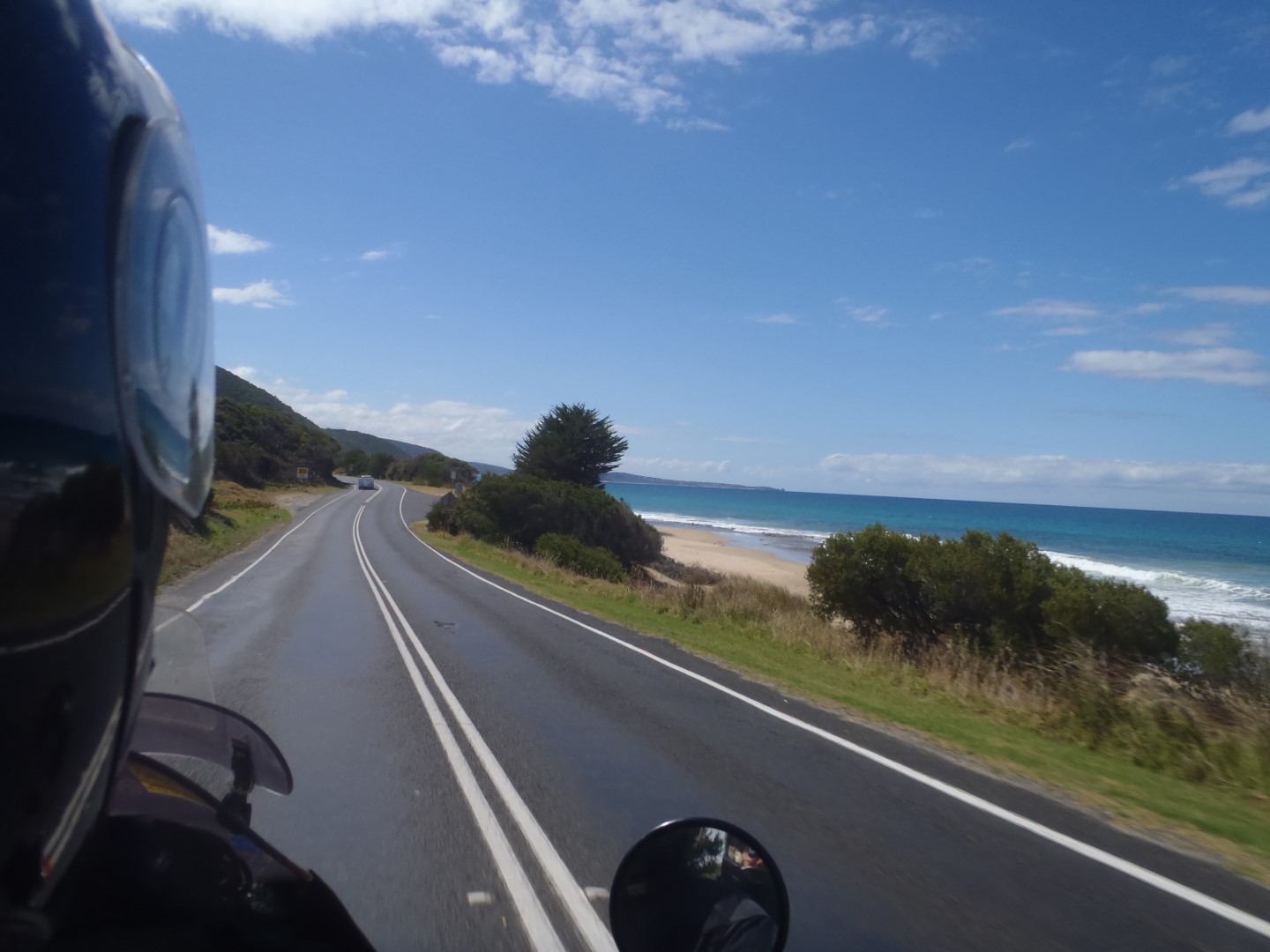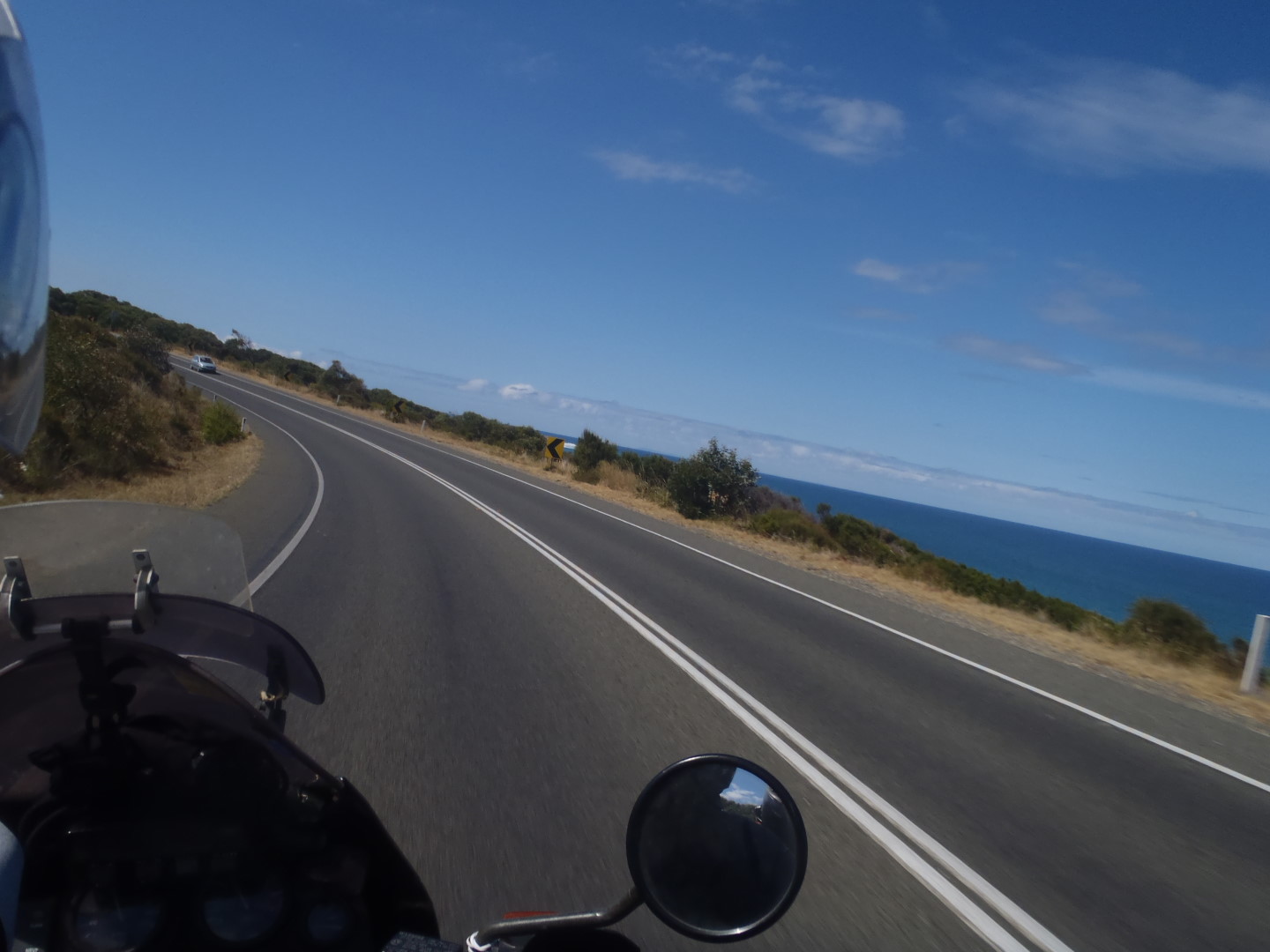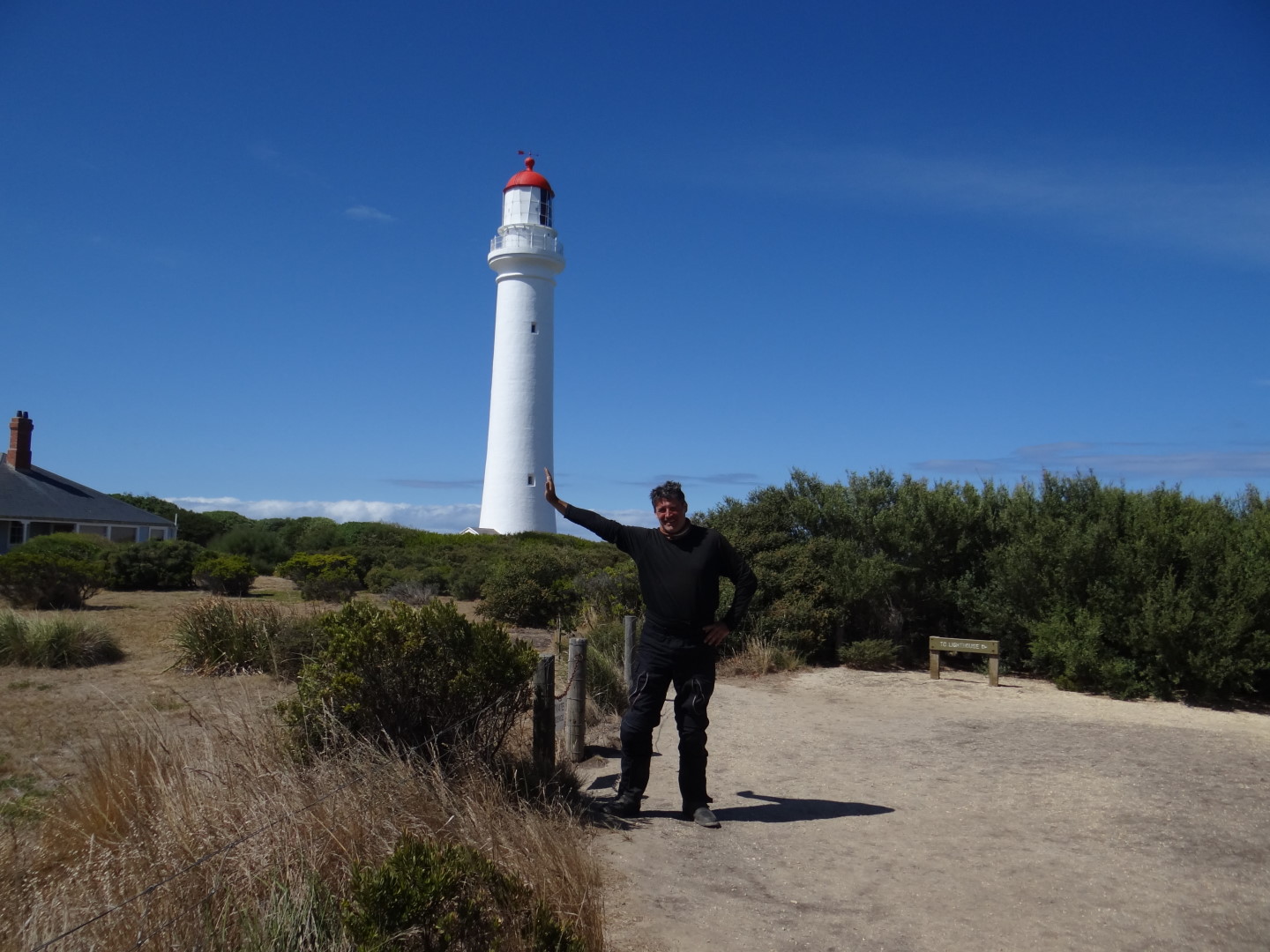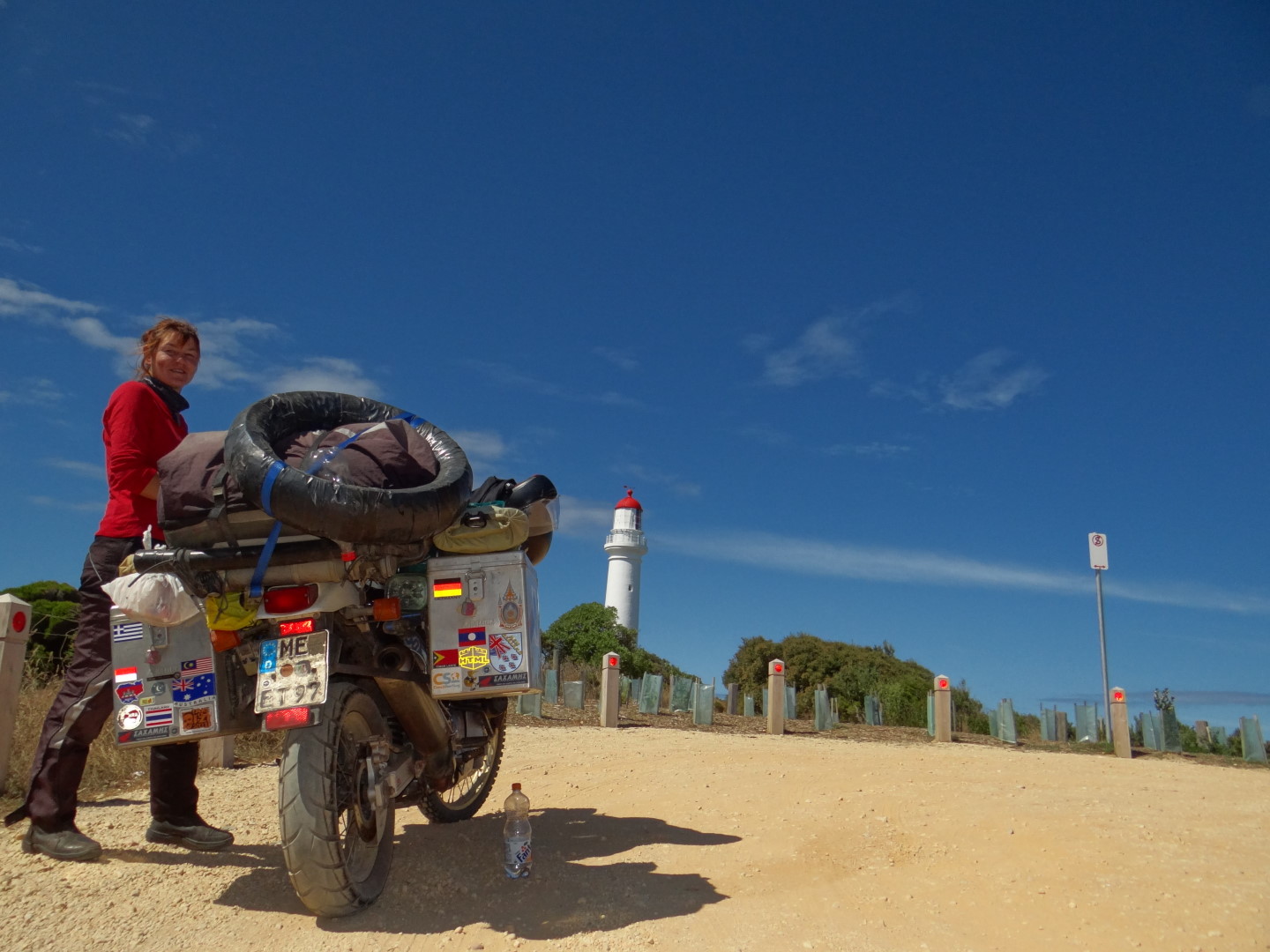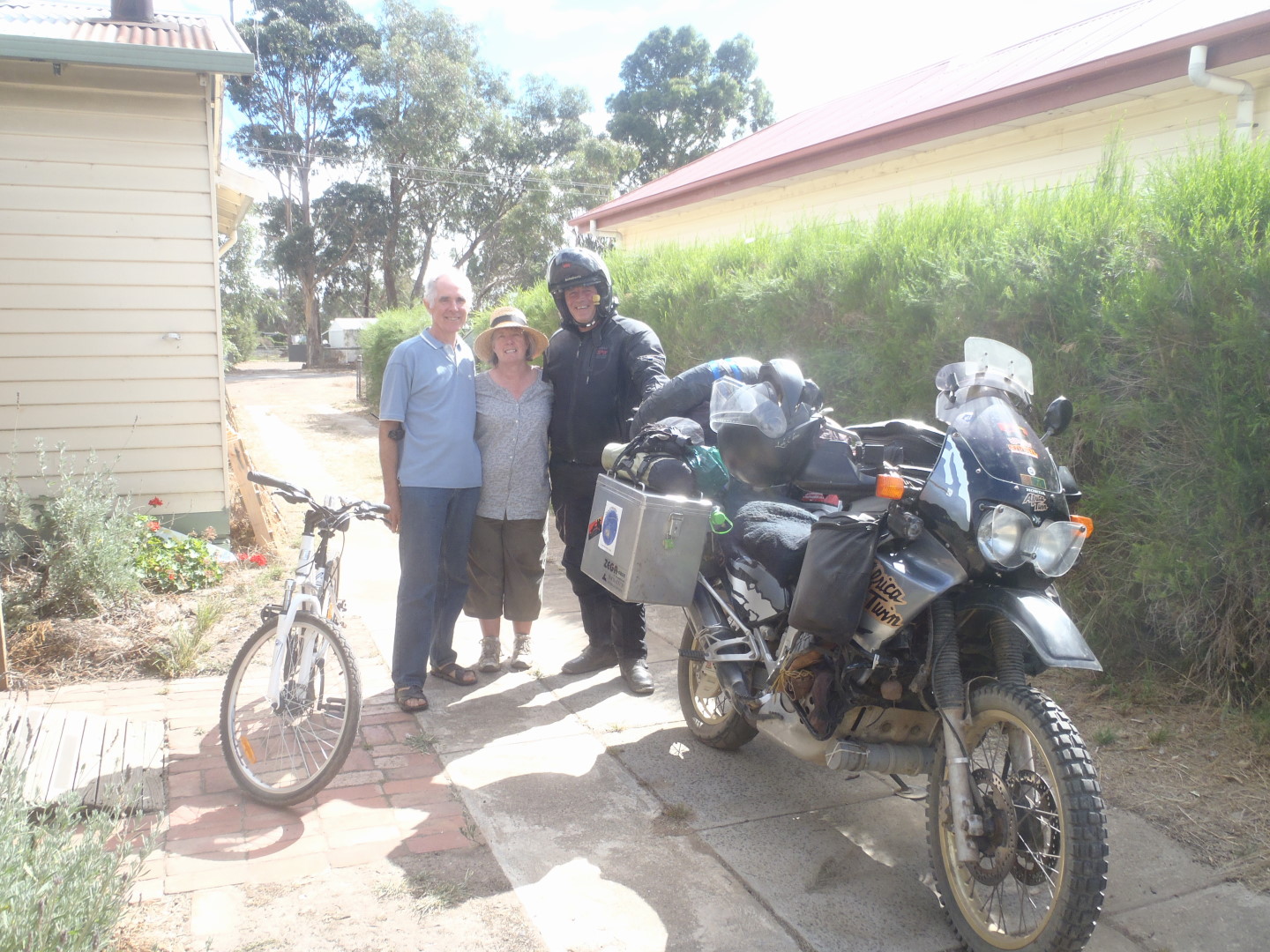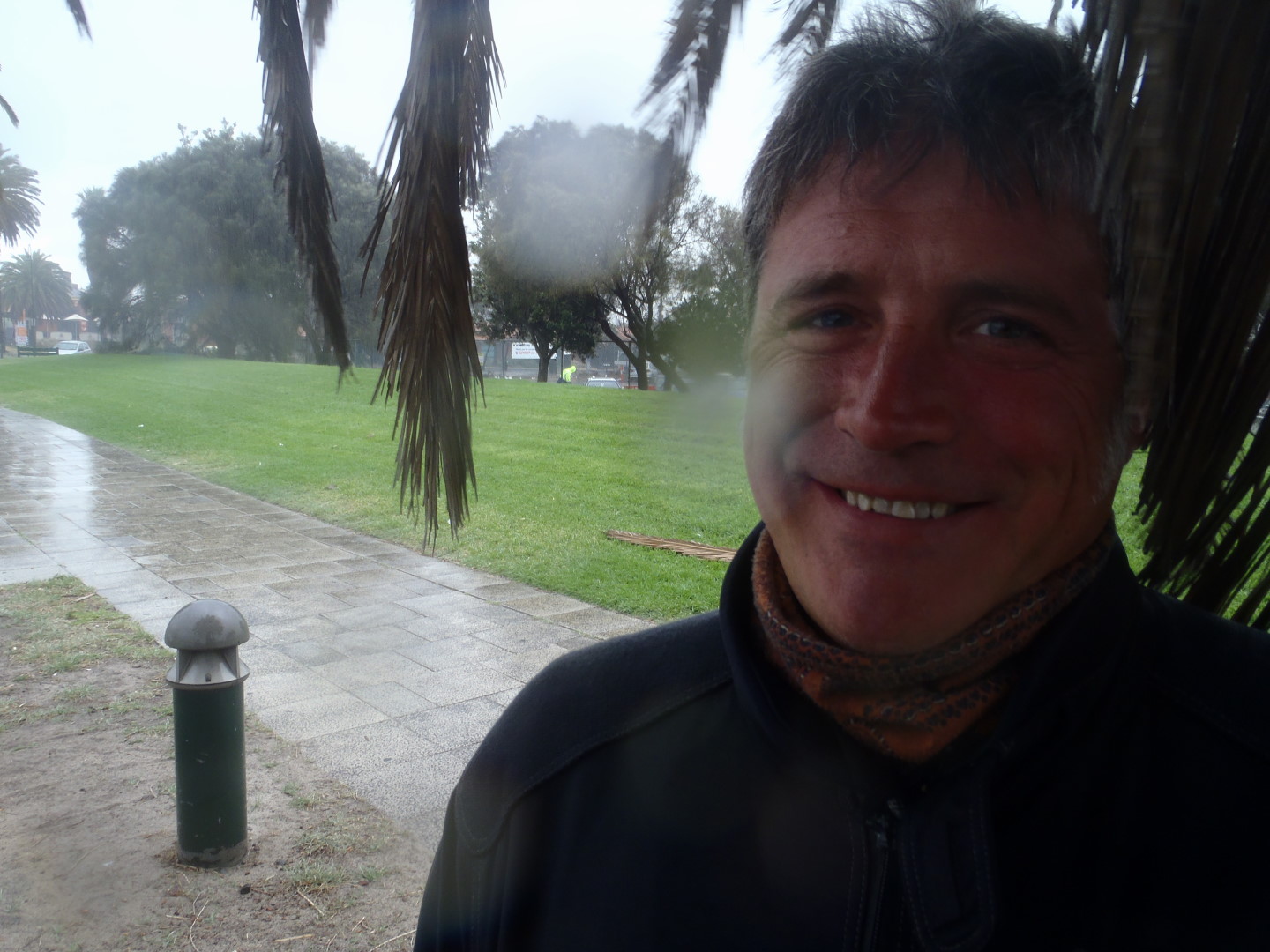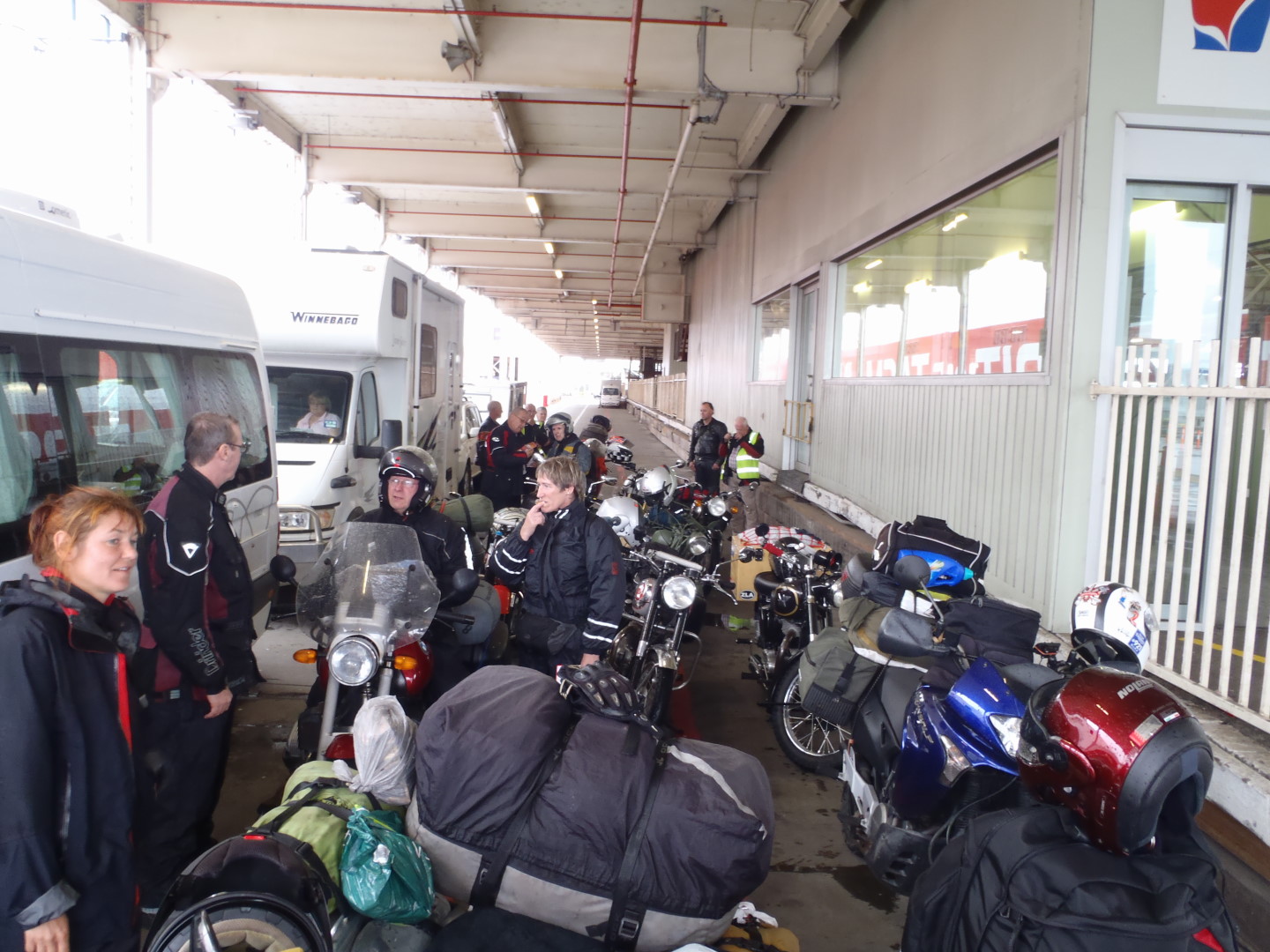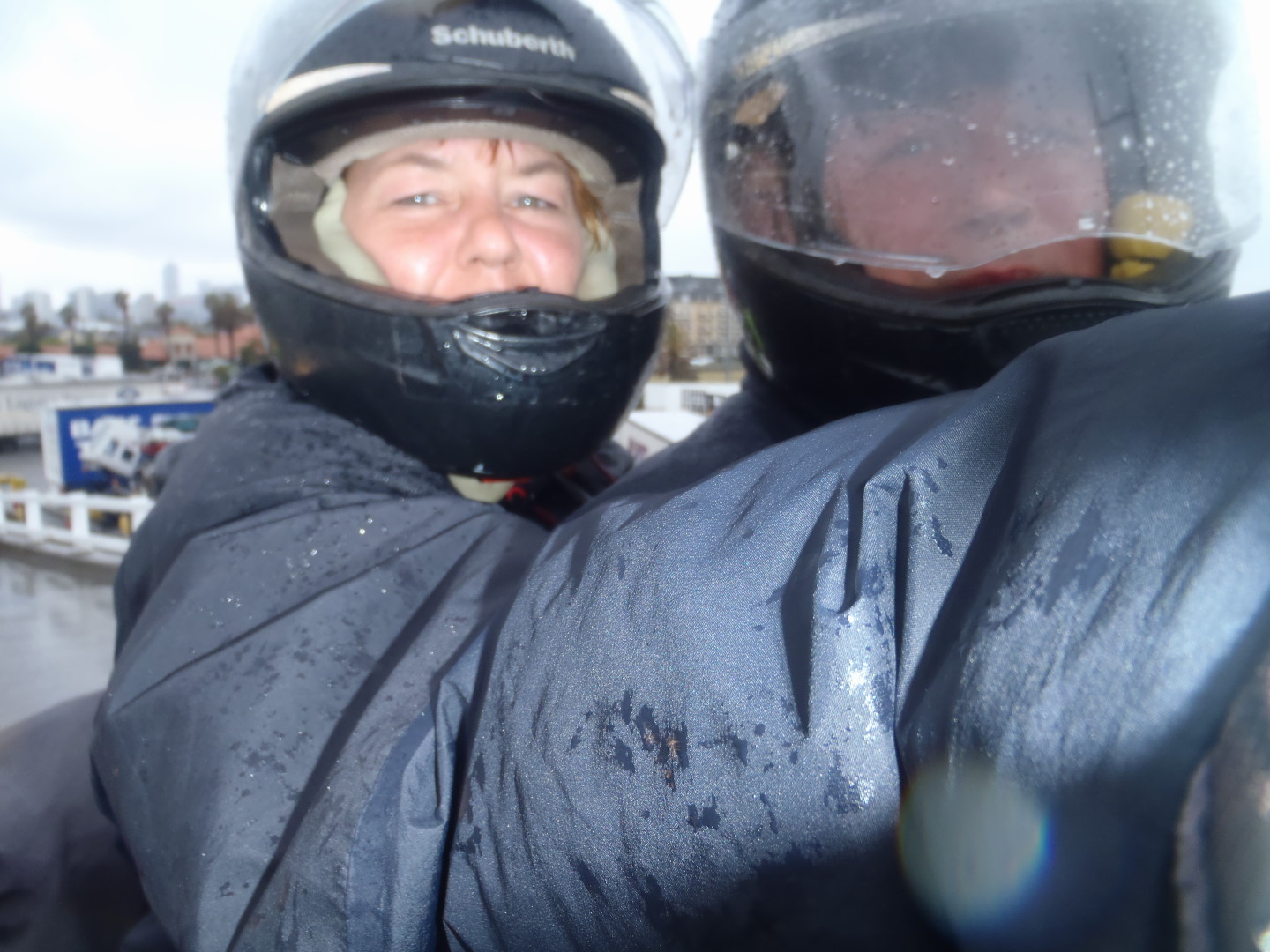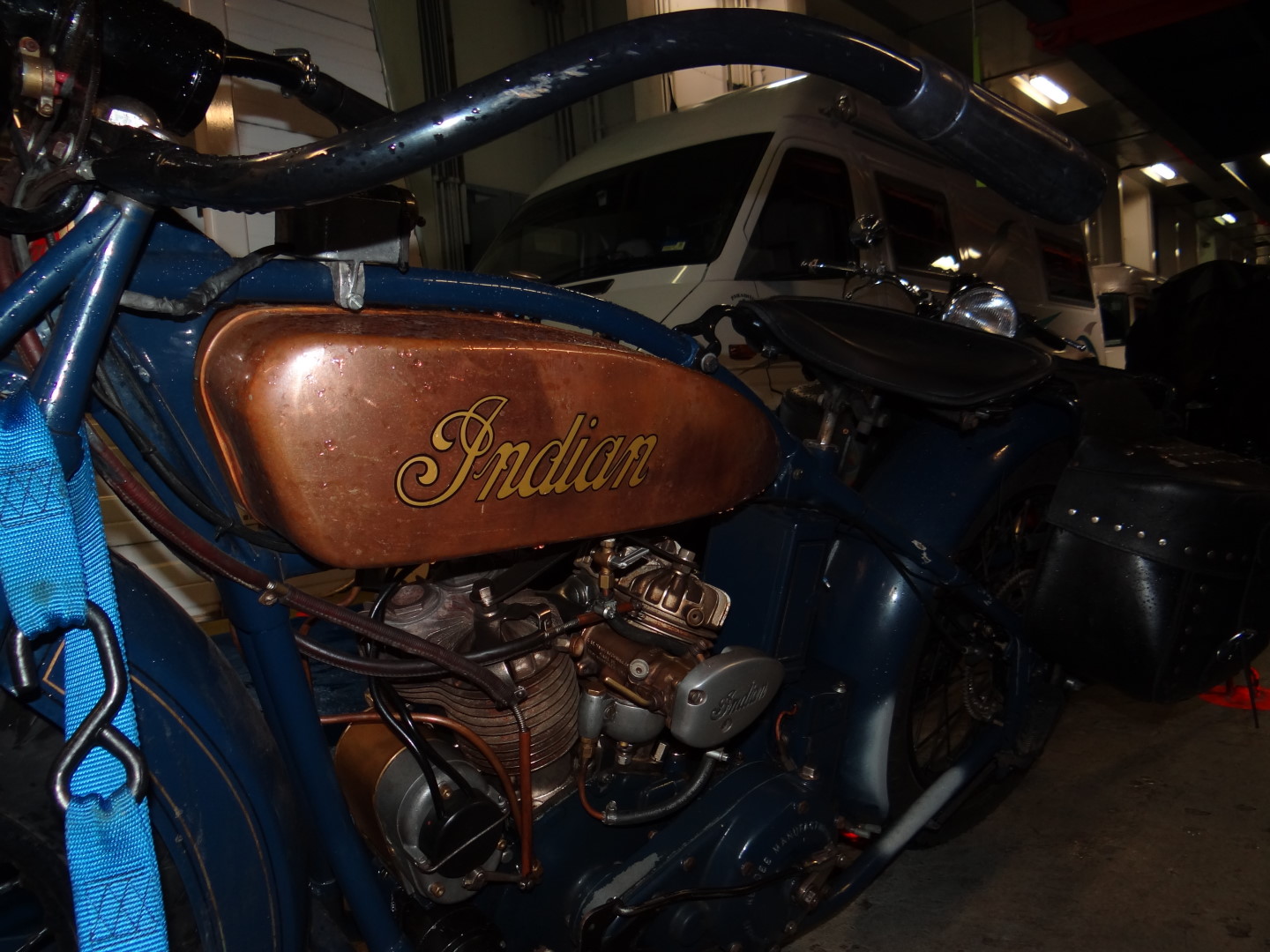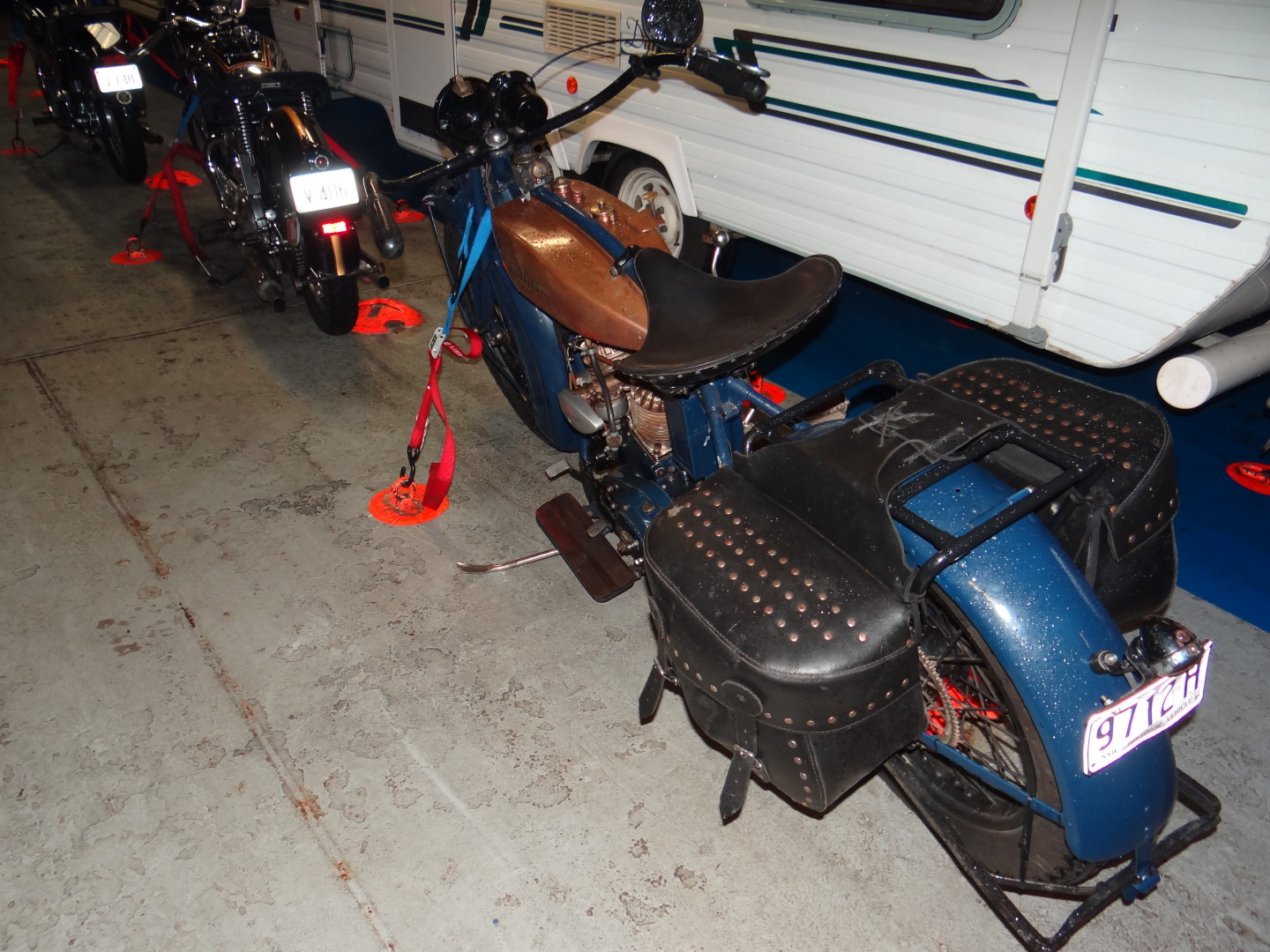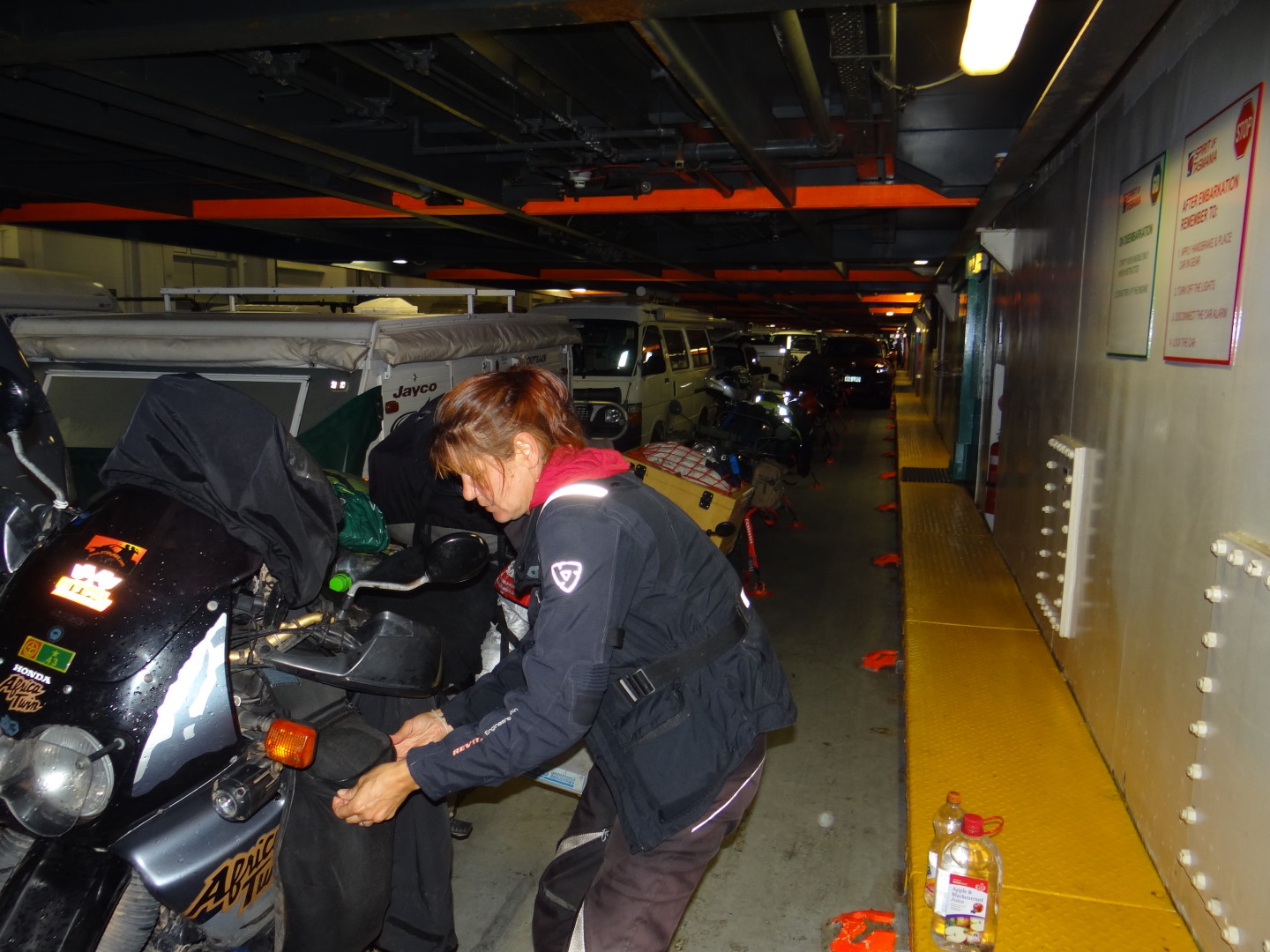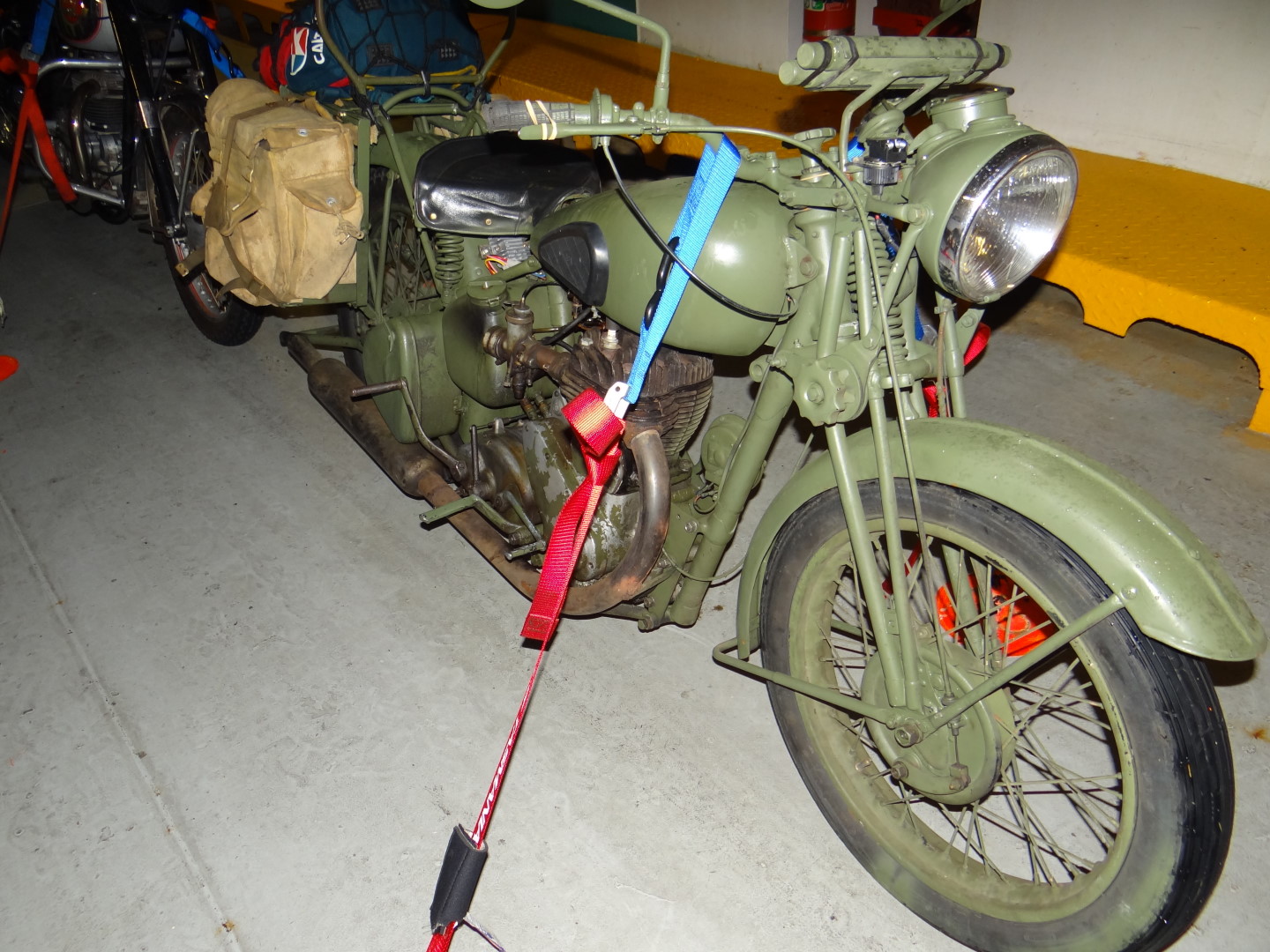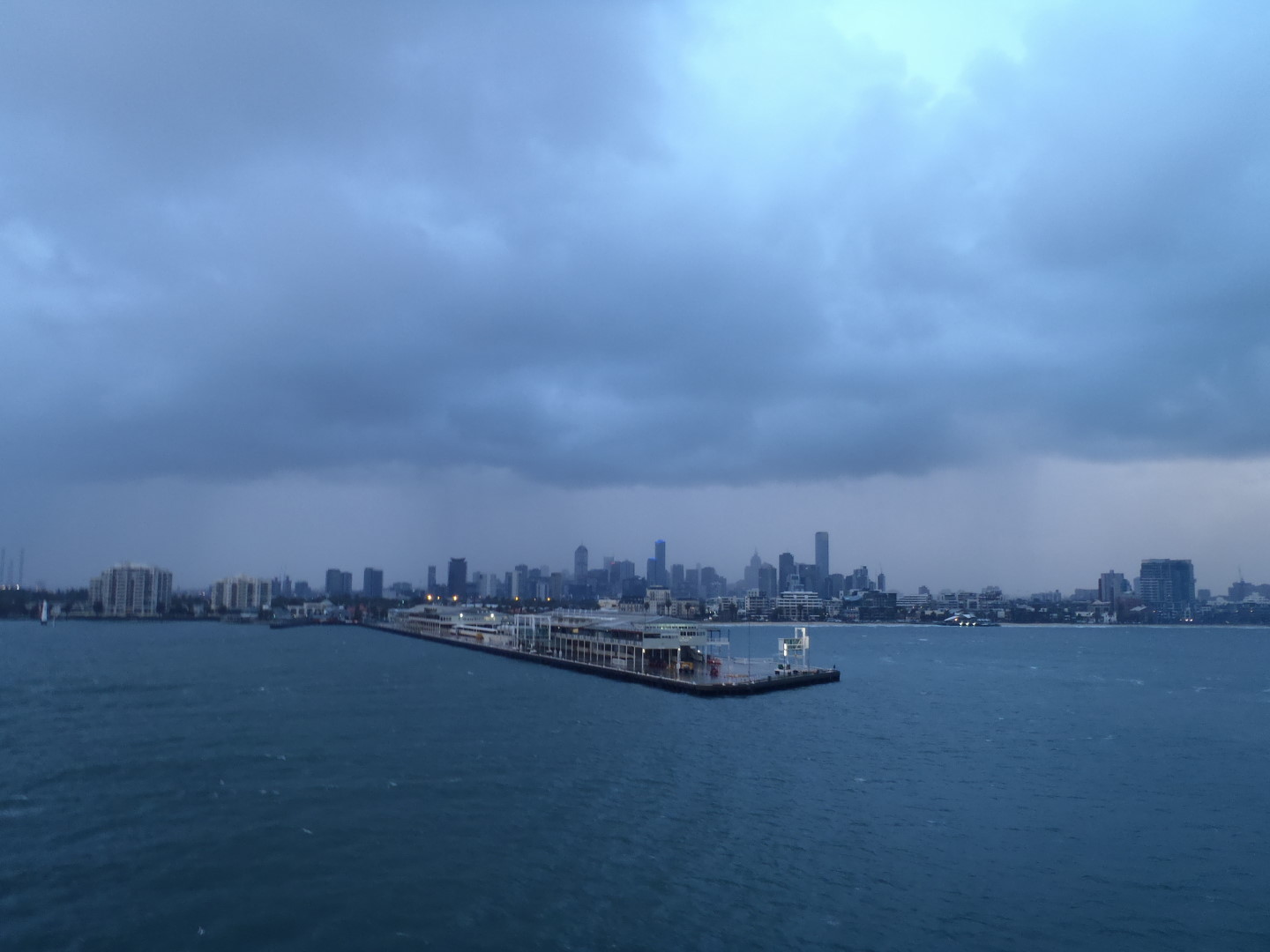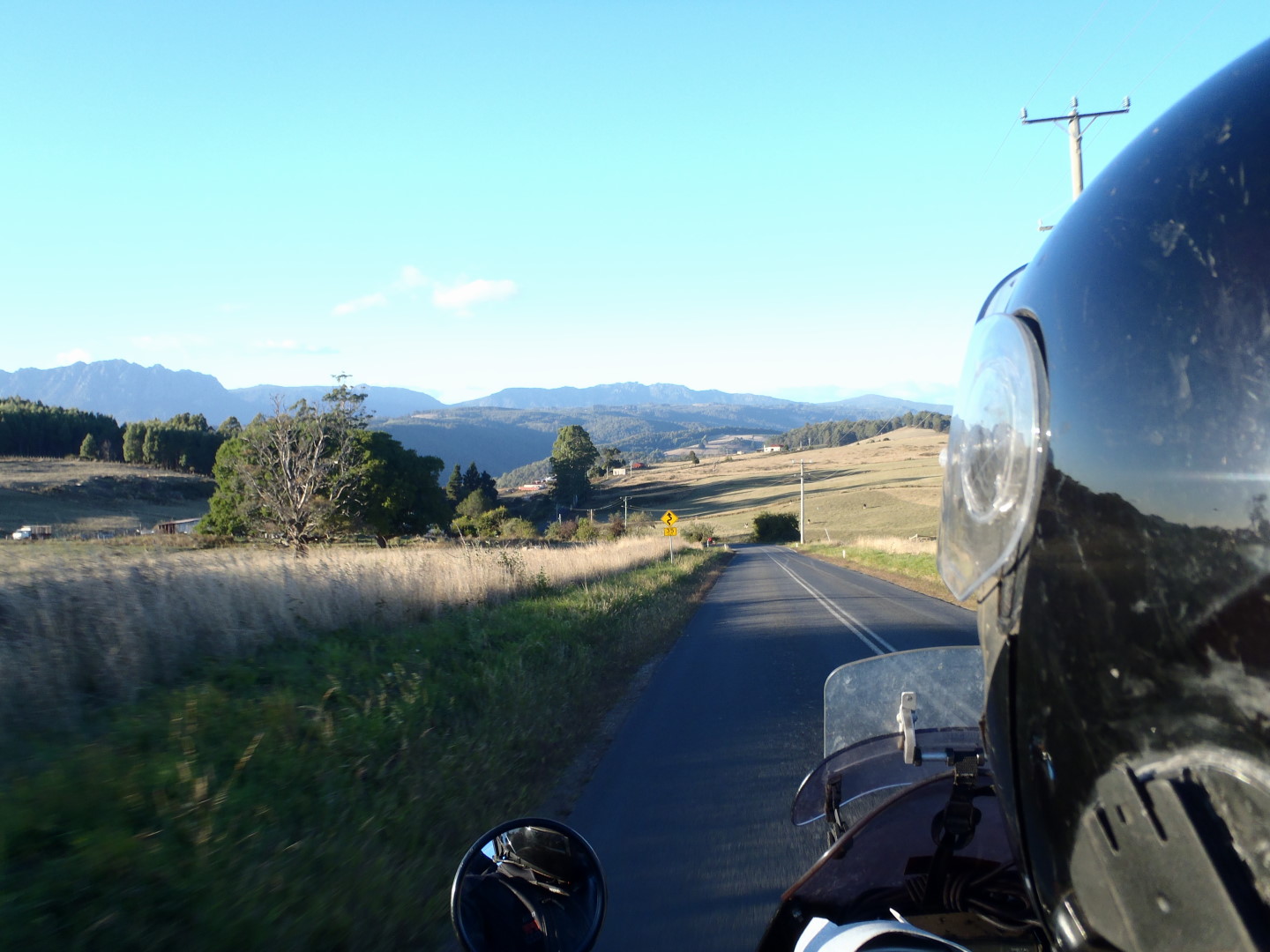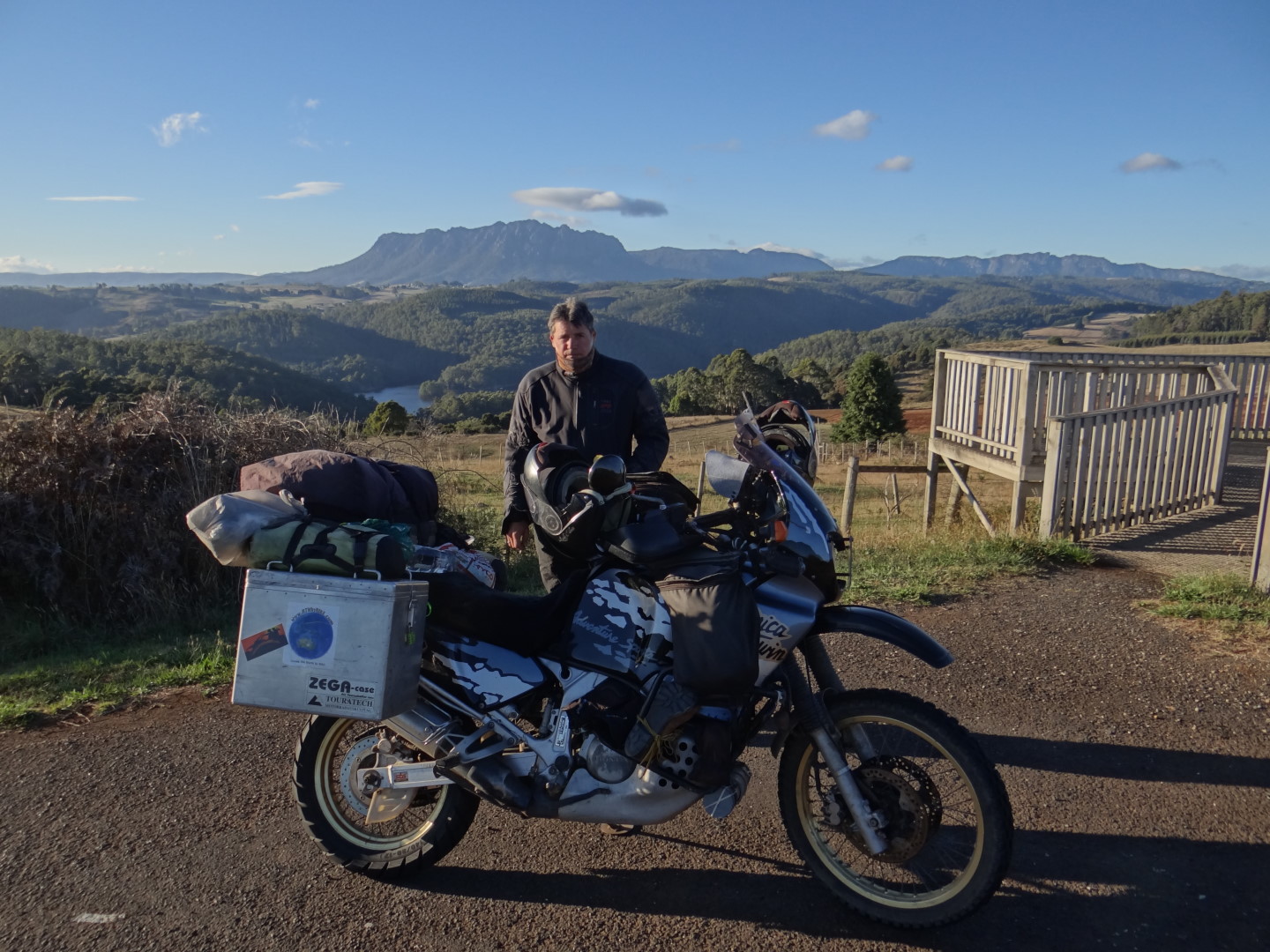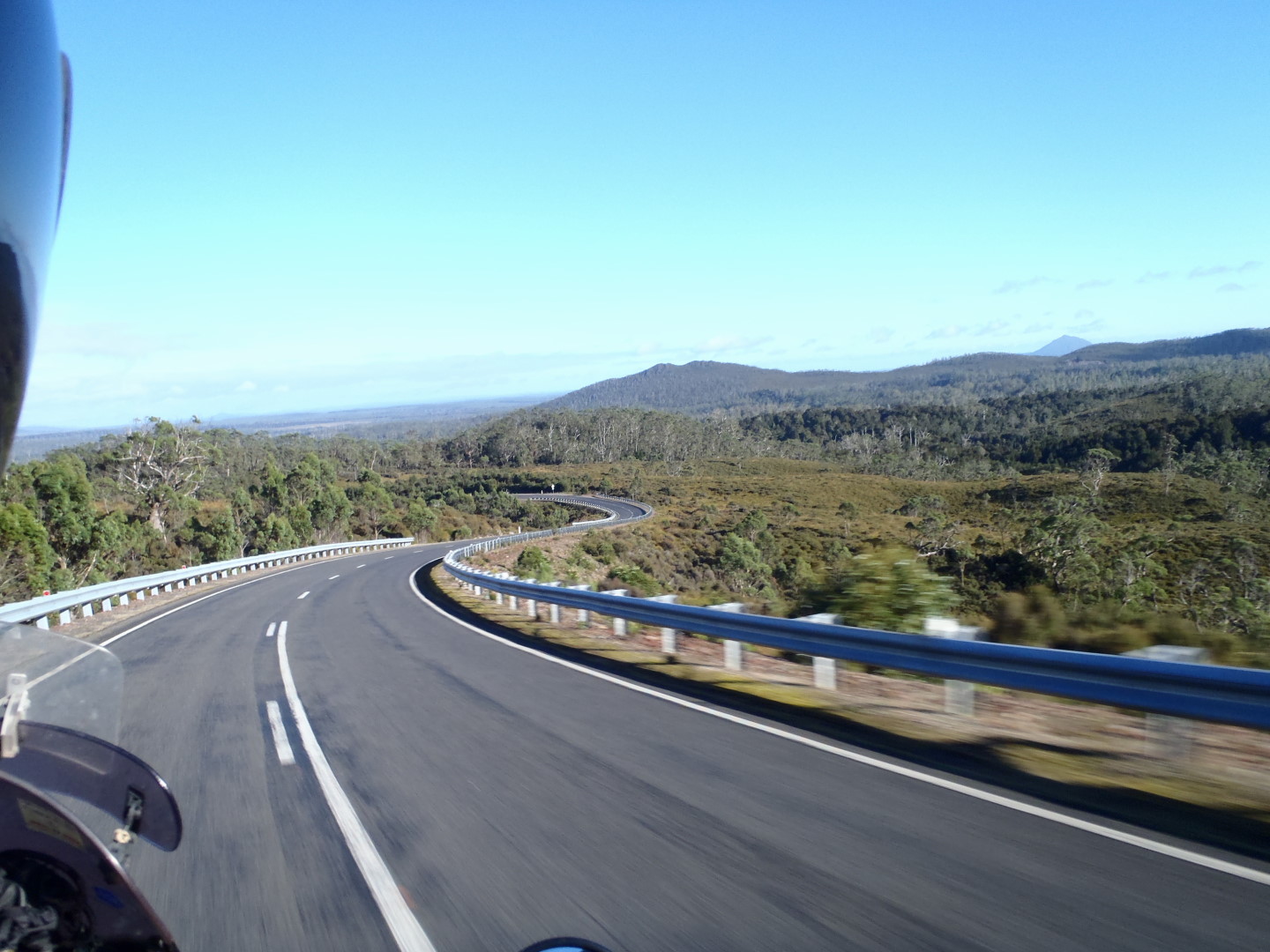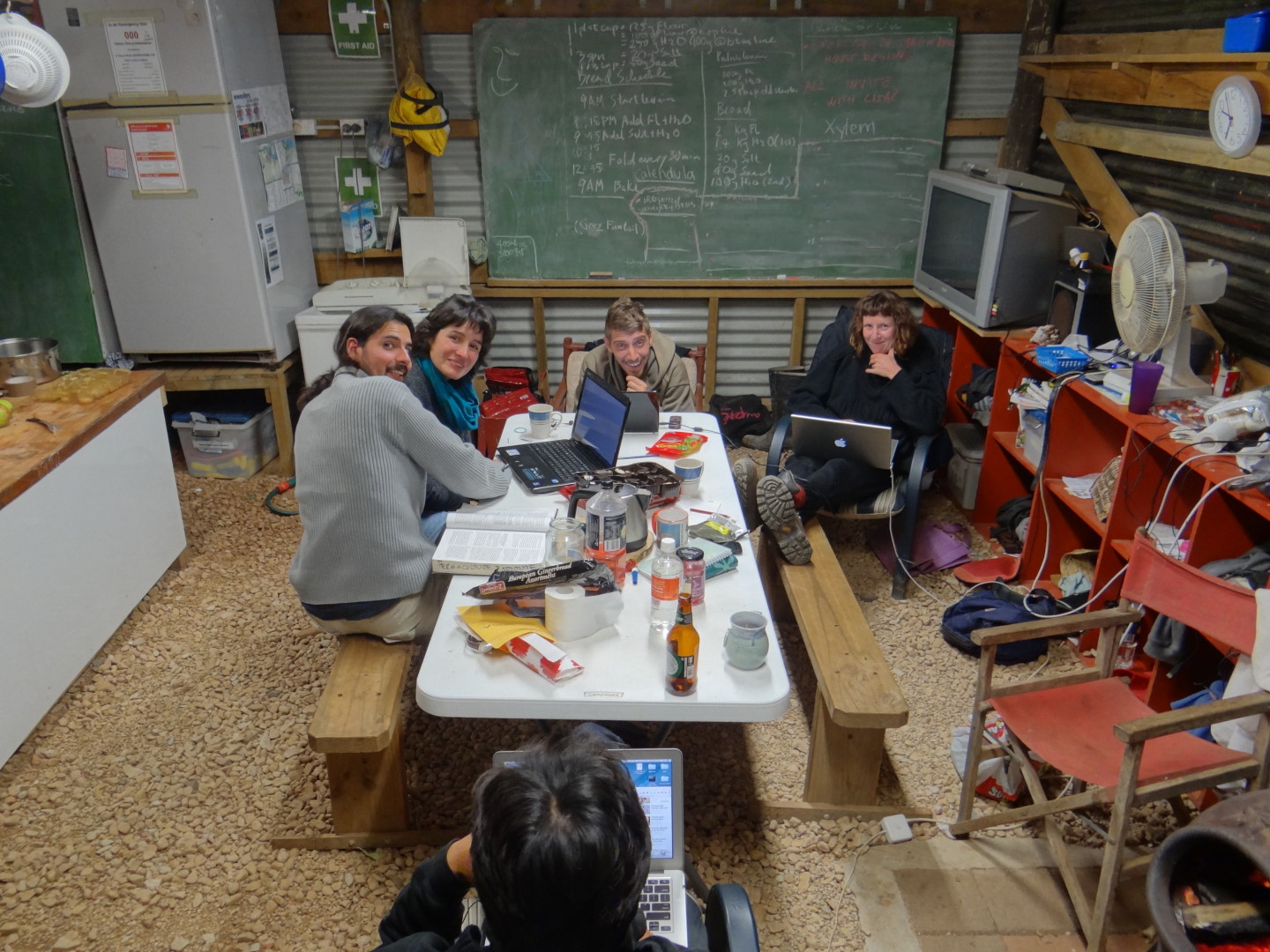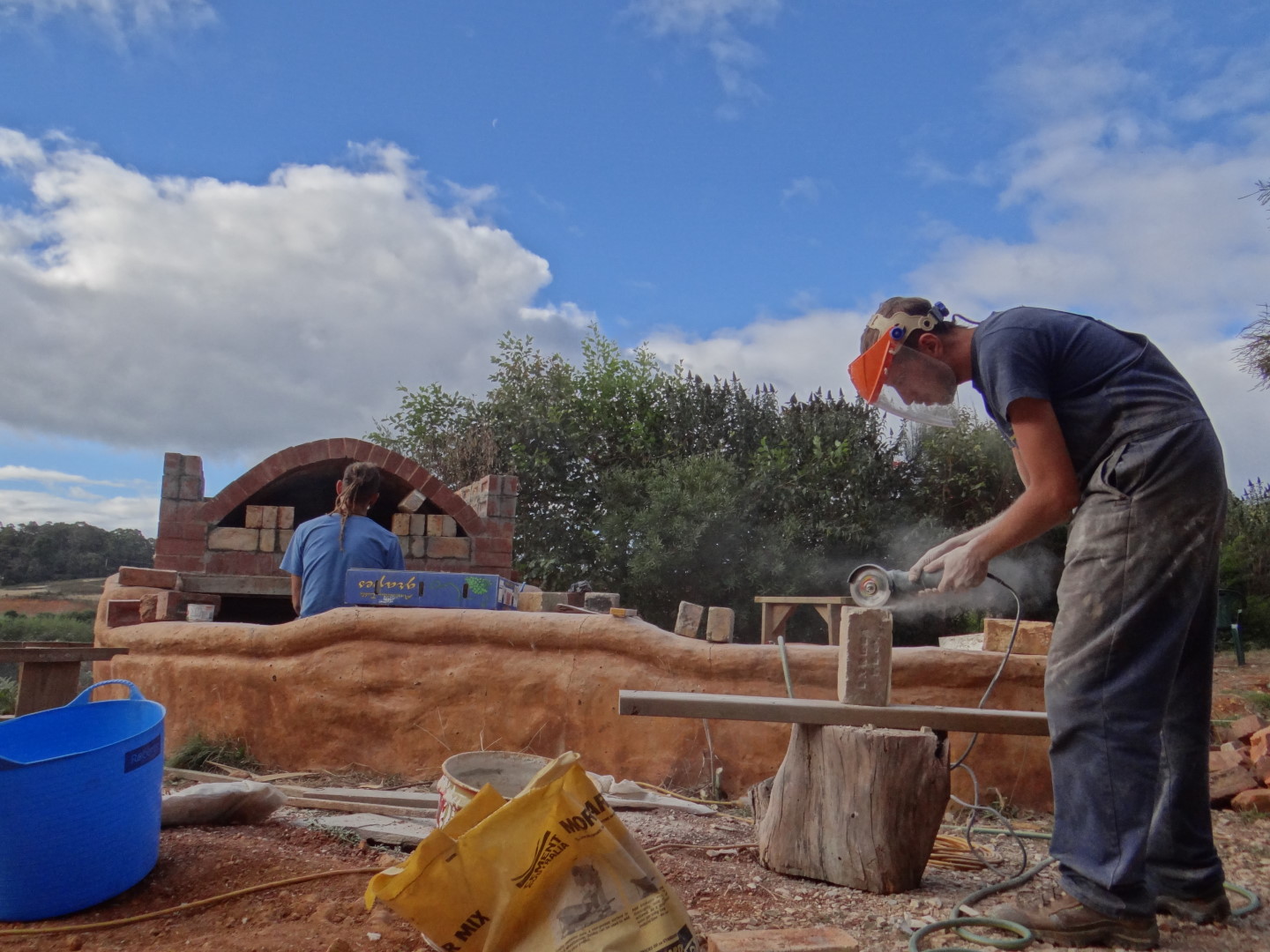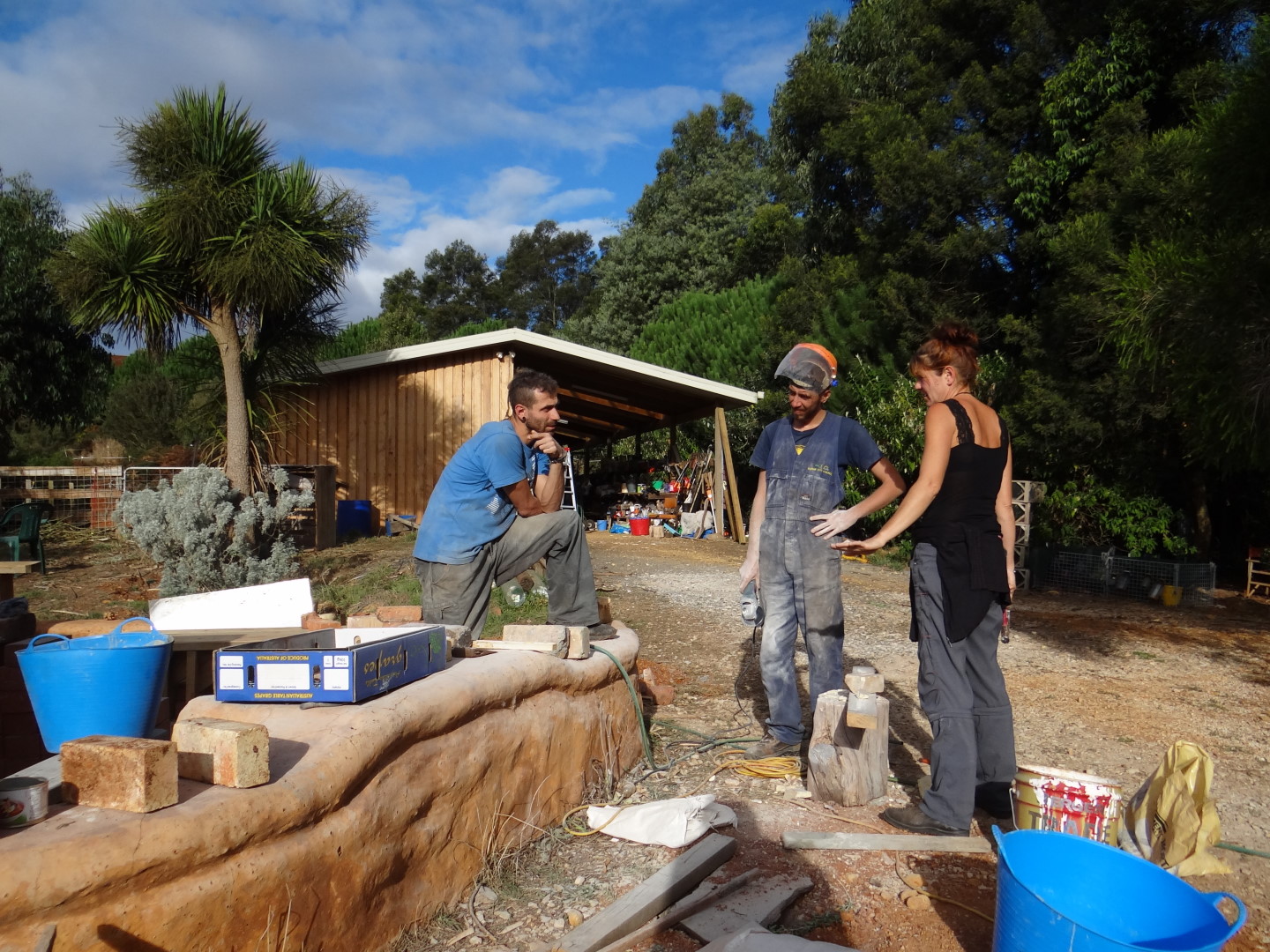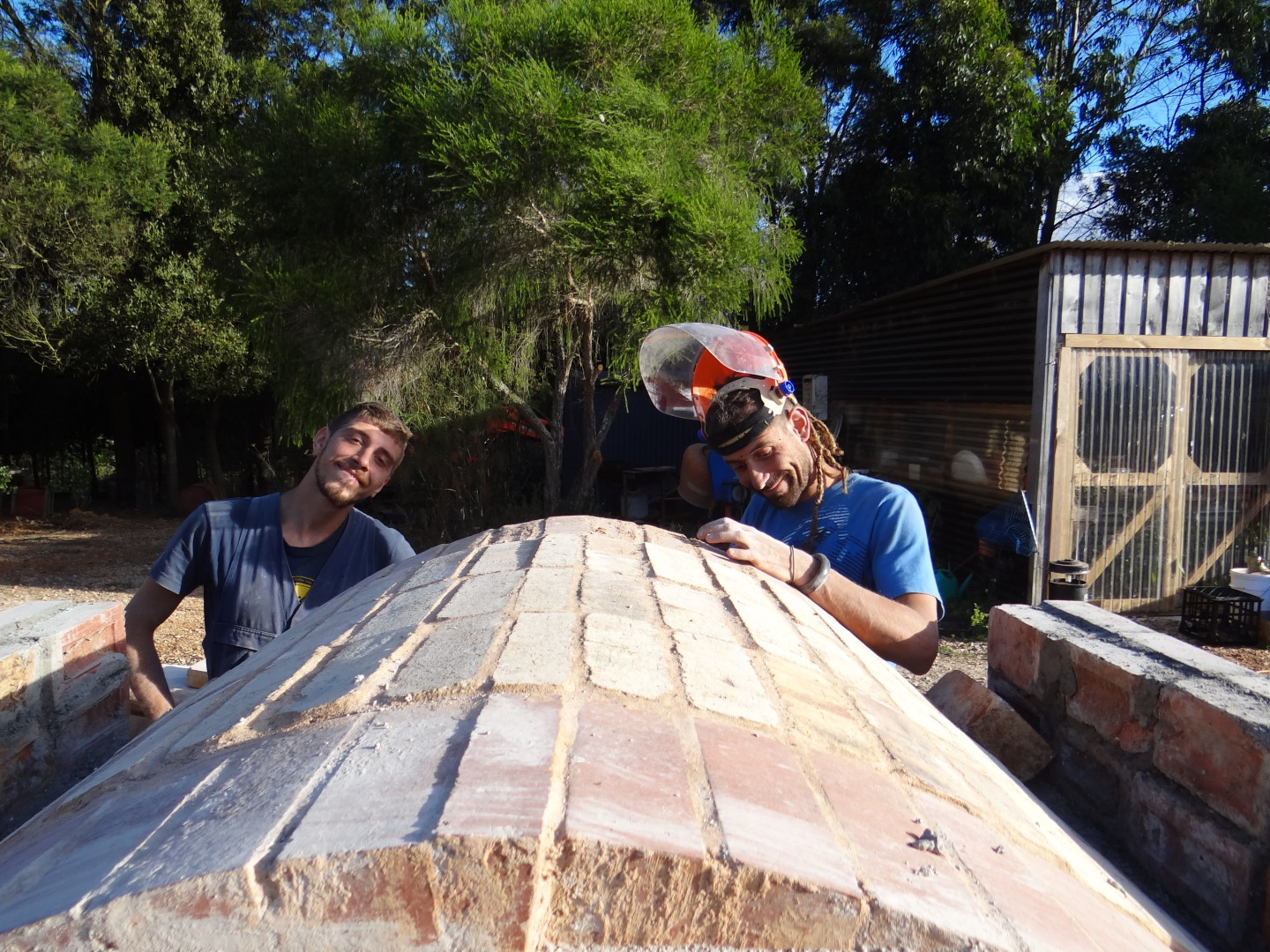 … a hangover and rain on the Nullarbor, beach life at Eyre Peninsula with a great host in Whyalla, interesting wildlife in Mt Remarkable Nature Park, never-ending turns in the Adelaide hills and a charming host in Port Wilunga.
There was no movement to see when we were checking the tracking number of our spare part from Hong Kong and we decided to move on. We agreed with Romy that she will send the parcel when it arrived, wherever we are than. Like we said before the plan is to take a spare tire with us to cross the Nullarbore; as well taking as much water and food as we can carry because everything will be limited and really expensive… A test loading made us smile: WOW! More is really not possible!
John gave us many interesting tips for little detours and we wanted to start from Esperance and crossing over to Balladonia via the Parmango Road. It was a great road which turned to a dirt track right through the bush after about 100 km. We found a charming deserted homestead which some people renovated and fixed for anybody to use for an overnight stay. Unfortunately it was too early for us to stay there but we explored each corner and had a break. After that some challenging sand holes and some really rocky parts appeared and we passed an interesting underwear-gate. There we recognized our flat rear tire… and the last 50 km until the Balladonia Roadhouse we stopped every ten km to pump it up again while sweating and passing the deep lane grooves which the road trains had left. For sure you would not like to ride this trail with rain!!!
Finally we reached the Highway and the first Roadhouse; we used our tire repair rubber fluid, pumped the tire up at and headed east. At the horizon were some dark clouds coming up and we were facing strong side wind; around 4pm we stopped at a rest area to check it out for the night. We met a guy doing tours over the Nullarbor with his group, a French woman and two Scotts. They immediately invited us for a cold beer and later on we were sitting together at the fireplace drinking beer, cider, vine and a real good malt whisky under the full moon…
Hmmm… the next morning we both had a "pretty" hangover… Still the wind was strong and we had some rain drops and really dark clouds coming up. We decided to stay on the highway. We drove along the ocean, passed Eucla and the old telegraph station and stopped at several viewpoints to watch down the high cliffs with a strong breeze. For the next night we found a rest area with a shelter where we could park the bike under and half the tent. At night we woke up a couple times from the rain showers. In the morning we shared the shelter with our camp neighbor family while some showers passed by. They are since 1 1\2 year on the road with their two kids in Australia and supplied us with a hot coffee therefor we did not need to unpack our kitchen bag once again. When we went back to the highway the rain stopped and we were driving with gusty winds further east. In Ceduna we stopped for shopping, met again the family from last night ;-), and headed south. Entering the Eyre Peninsula we found a lovely shady place a few hundred meters off the road in the bush for the night.
Streaky Bay did not really look interesting for us; we filled up our water bottles bought some bait and we drove about 180km south where we found a great little beach camp in the dunes. We had a big shady spot only for us… fishing, swimming, cooking, drinking vine. The next day we got some neighbors. A little "grey nomad caravan" was driving in with their trailers. We still had bait and we decided if we can get some drinking water we would like to stay another day. Kerstin took two bottles and went over; when she came close to the "round table" silence came over them. Friendly Kerstin welcomed the new neighbors and asked for any drinking water supply. One woman turned and simply said: "We are all short on water as well!" Kerstin was speechless for a second and replied with her biggest smile: "No worry, if YOU are short on water as well," looking around the huge caravans with their water tanks "I will go over to the neighbors on the other side who offered us already yesterday to help us out if we need some." Immediately two men jumped up, each grabbed a bottle, nodding: "Of course we have some water!"… Later on we had as well some nice chats with them but nevertheless we will never forget this situation.
After two beach days we crossed the Peninsula and drove up to Whyalla where we had a host via Couchsurfing. Alicia! An energetic uncomplicated young woman who traveled a lot with her bag pack around the world. She welcomed us together with her parents and we spent the evening talking talking talking… We did not have any news from our spare part yet so we stocked up our supplies at the local supermarket and left for the Mt Remarkable Nature Park.
The camp is located under big old Sweet Gum Trees and except one other camper van we were alone. The only really annoying thing was the flies… everywhere and really penetrant. We took out our fly nets and left for an10km hike. After the first few meter we met an emu couple and later on many roo`s and wallabies were crossing our path. The last two kilometers to the top we were more running than hiking because big red ants were eating us alive. When we reached the top we were completely sweated and disappointed about the lookout without a view… But we were happy because we knew we gone have a hot shower when we are back at the camp. We borough a bistro table and two chairs from the only hut which was there which was not rented and we spent the evening watching the wildlife, cooking and some red vine. The next morning we had a real pleasant 2,5 km hike, a relaxed breakfast with some roo`s, birds, emus and lizards around and after a last shower we were heading south.
We chose an inland road and were immediately rewarded with great turns on a narrow road through the forest. This day we did around 400 km until Port Willunga, South of Adelaide. We arrived just with the sunset at the house of Cara, Toff and their charming little son Trip. Usually we avoid driving in dusk or dawn and as well arriving that late at any people's home, but we had to make an exception that day! We drove the inland road, past some remote villages, met a guy who was running a grocery in the original hundred years old house and born in Hamburg!, passed the beautiful Valley Clare and finally reached the Adelaide Hills. South of Gawler we were only driving in turns… turns turns turns! We drove more turns that day than in the last 7.5 month together in Australia and were purely enjoying that!!!
To stay with Cara, Toff and Trip (and his soon upcoming brother or sister – Cara is pregnant ;-) was just a pleasure! Every day we just walk to the beach, either morning or evening for a refreshing swim. They do run a bakery and today Kerstin had the chance to join Toff for one morning… watching everybody's job and giving a helping hand where she could. Yesterday we went to the Deep Creek Nature Park for a hike; 11km up and down along the coast and through the bush… sweating like in hell, but we enjoyed it. Tomorrow we will head further east on the Great Ocean Road: The Ferry to Tasmania is booked for Saturday!!! Tasi we are finally coming!!!